If you're even thinking about a kitchen remodel or refresh this year then you don't want to miss this episode. I'm diving into what's hot and what's not in kitchen design since I just got back from the National Kitchen and Bath Industry Show.  There's a lot that goes into planning a kitchen so make sure to keep reading on, or listening above. Let's get started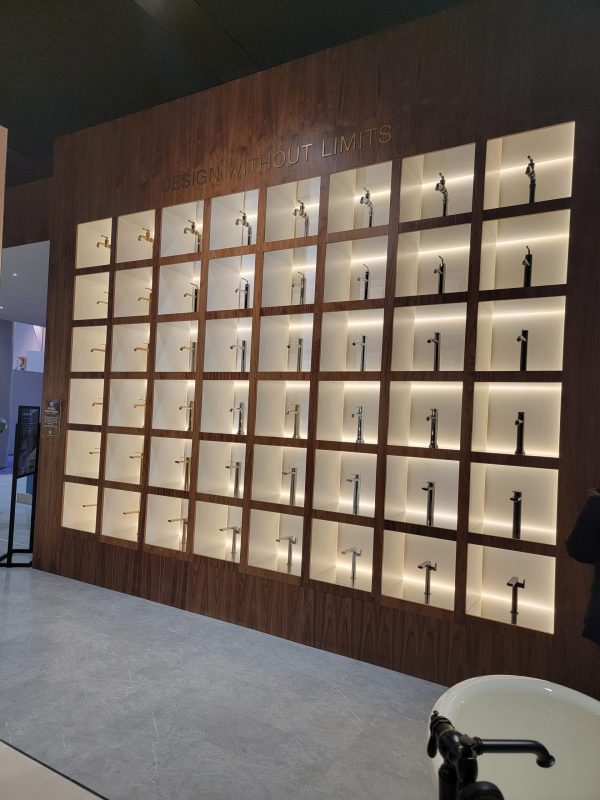 Links mentioned in this episode: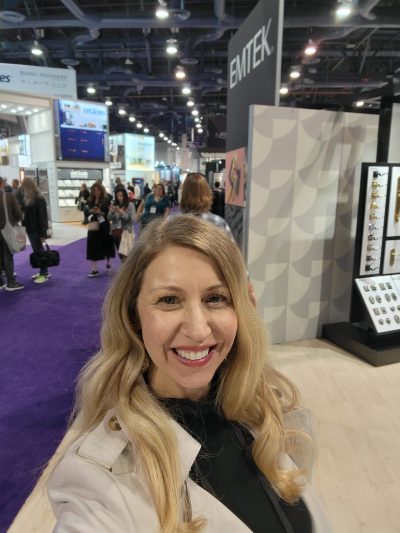 I was recently at the KBIS show, which is the Kitchen and Bath Industry show to see the latest kitchen trends. It's a national show that happens once a year and it's just people who are in the design and kitchen and bath industry. So homeowners, and the general public cannot attend this, but it is for designers, fabricators, architects, cabinet makers, electricians, anything related to construction, and general contractors.
We all attend this show so we can get inspired, discover new products, and see the latest kitchen trends. There are so many decisions that go into a kitchen remodel and instead of you getting exhausted and into decision fatigue from seeing ALL the options, we get the knowledge and do the leg work for you. You can struggle finding out everything on your own in kitchen trends and design or work with a designer and we can figure out your needs and help you.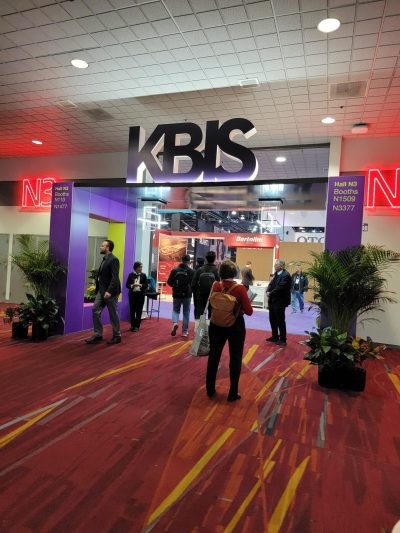 Kitchen Trends 2023: Colors
As for kitchen trends and colors I'm seeing two different ends of the spectrum. First is a soft, warm natural color palette with creamy whites and neutrals, some brown tones and soft taupes. And the other extreme I'm seeing is a trend in the opposite direction, with a lot of strong, bold blacks. And those are equally as beautiful, but land a very different feel.
The soft, warm, natural color vibes works really well for the majority of homes. It can really be timeless, very transitional, and it works with most décor styles. If you're on the other end of the spectrum and go with the bold black color palette, then that really does work so well in a more modern spaces that are contemporary and clean. It is really a beautiful look. It is definitely dramatic and showy, which in the right applications is absolutely stunning. Another trend I'm seeing related to color is how you use them in your kitchen. For example, your island color is different than your perimeter cabinets. You could do a white kitchen mixed with a painted island. And you could change that color up as you tire of it in a few years by changing the island color. I do not recommend is upper cabinets that are one color and your lower cabinets being a different color. What that does is really chop up your space in half. And if you have standard ceilings that are eight foot or nine foot, you really then break your room height up in half.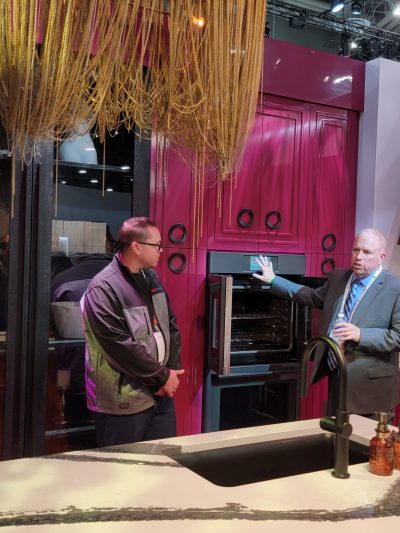 In investment properties make the kitchen stand out
If you're designing a vacation property or a real estate investment property like an Airbnb, then you want something that is going to stand out. It stops the scroll when people are browsing through dozens and dozens of properties. If they're like, Whoa, I want to stay in that yellow kitchen they you're home is memorable.  Have fun with color since you're not living with it day in and day out and getting tired of that color.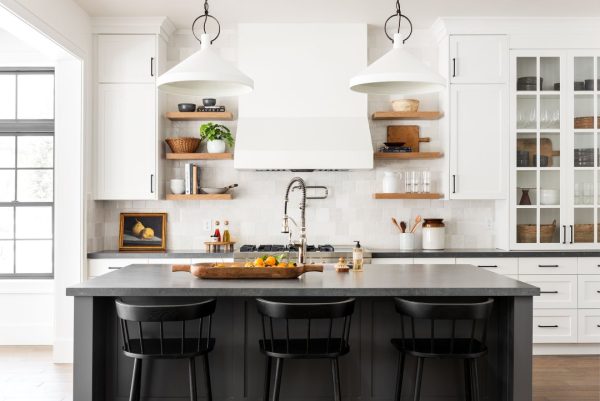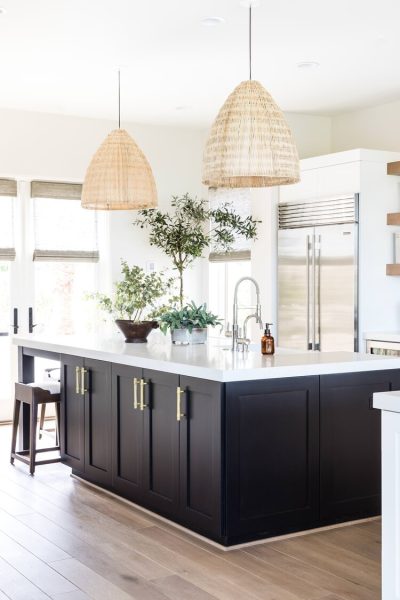 Kitchen Trends: Statement Backsplashes
I am just absolutely loving the kitchen trend of statement backsplashes created from full slabs. The most popular material is marble or the look of marble.  Marble is a natural, very soft stone that is also very expensive.  Costs are around $6000+ per slab.  And that's not even including installation or fabrication. Other natural stones for slab backsplashes are quartzite and granite. 
Quartz is a man made product. So that means it's engineered (aka fake) and it's very durable except with high heat.  Today I went to a luxury kitchen showroom in Laguna Hills, here in California, the majority, eight out of 10 displays had slab backsplashes. That dramatic solid surface backsplash is so on trend right now, but it is not trendy. They have always been in existence. And they always exude a luxury, timeless high end look. But they're just getting more popular and more common now. But because natural stone slabs, all vary by so much and so many details, no two look exactly alike.
I'm also seeing a lot of statement tile backsplashes. Gone are the days of your standard three inch by six inch subway tile. People have kind of moved on from that look especially the white subway tile farmhouse look.  Now you can find some really unique and beautiful tiles in blues, greens, browns, blacks, and metallics.  You can really have fun and personalize your space.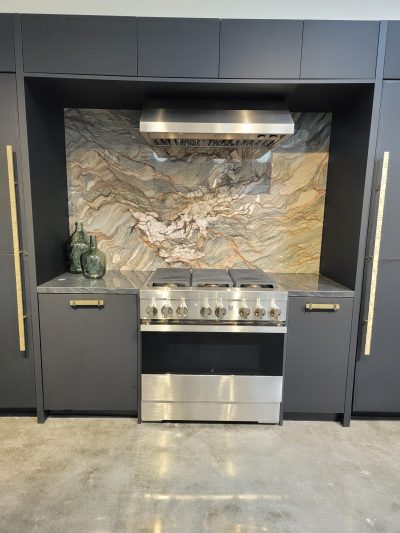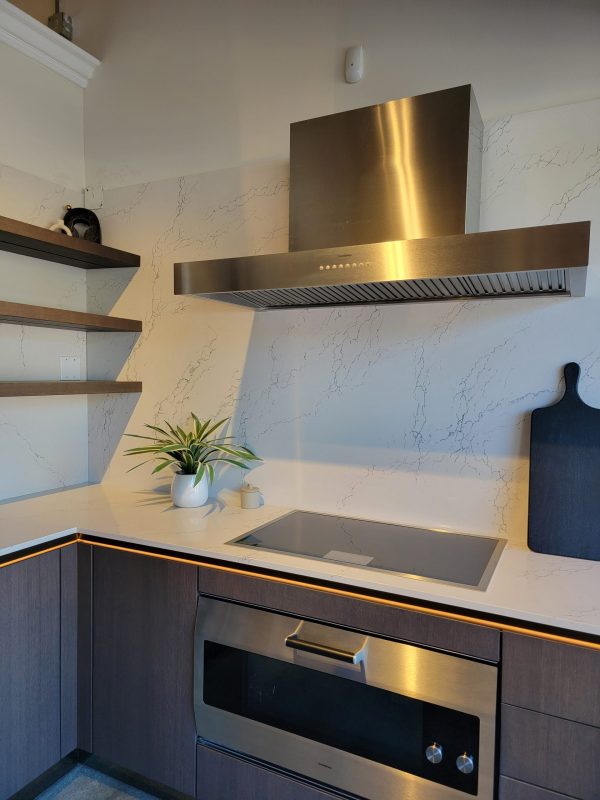 Kitchen Trends: Countertops
What I'm seeing with countertops are a lot of oversized islands and areas for entertaining. I'm also seeing double islands (if you have the room).  When I've talked to slab yards they're getting a 50/50 mix between natural stone and quartz in kitchens.  There are pros and cons to each one which I'll mention in another post. As for countertop edges, you can choose different ones although a clean, straight mitered edge is always timeless.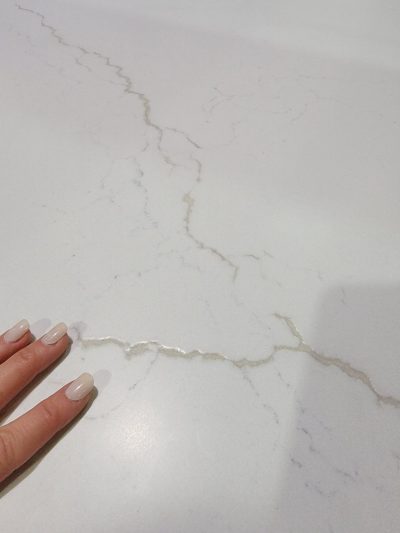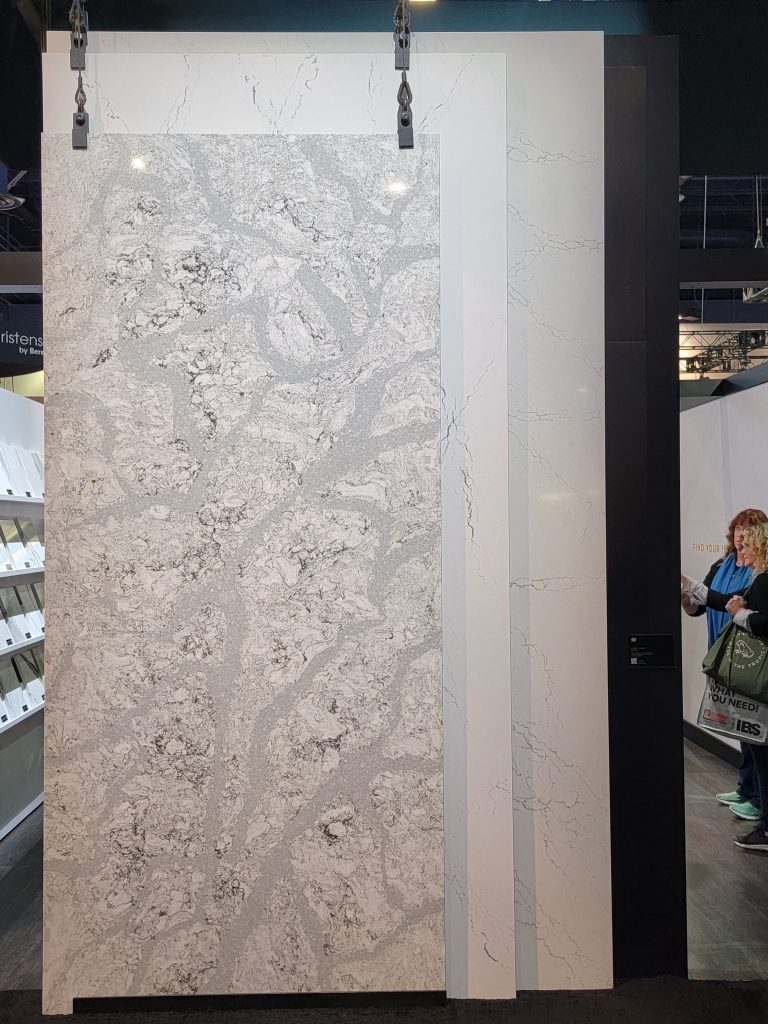 Natural stone slabs: Marble and Quartzite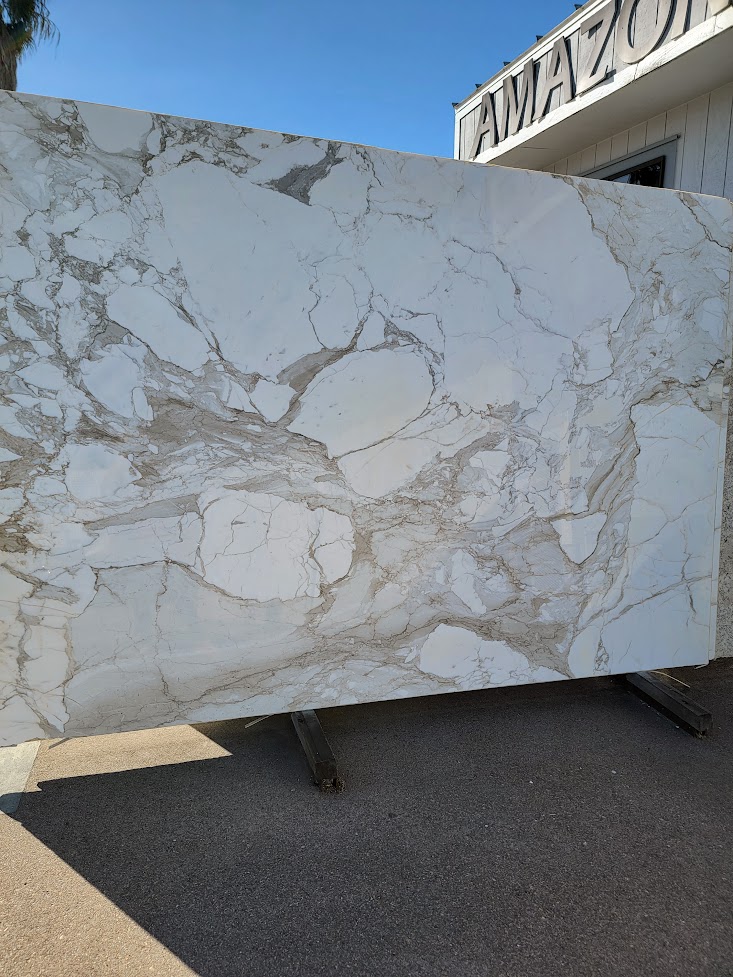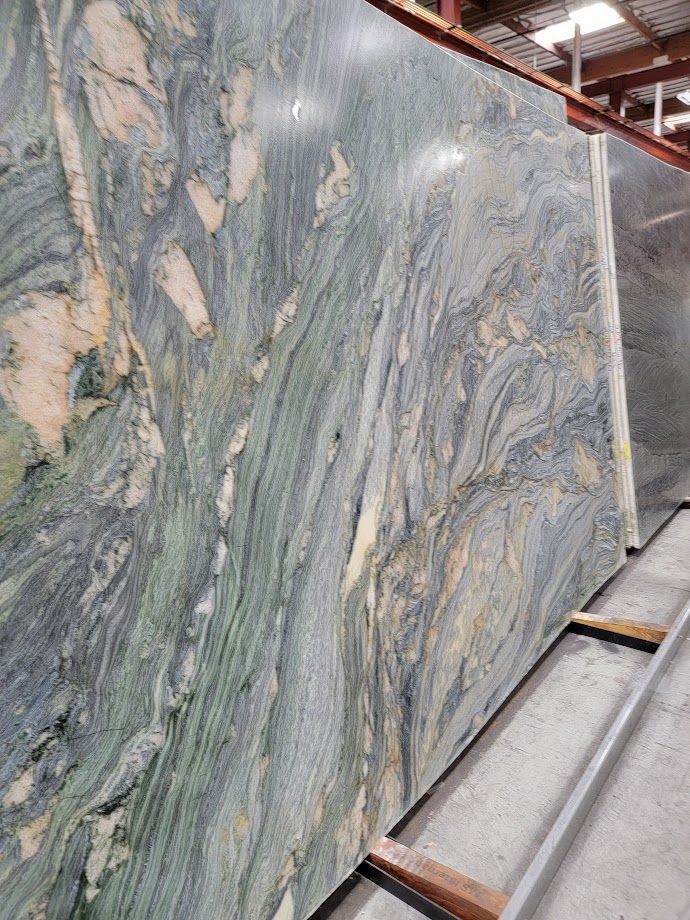 Kitchen Trends: Cabinetry
Shaker style will always be popular but I'm also seeing more unique cabinet fronts with reeding or tambour.  I don't like to overdo it with your cabinets, maybe make one special area feel a little unique, but go classic for the rest. There's a lot of flat front drawer doors that I'm seeing a lot and that just keeps a really clean, simple, contemporary look. 
But probably the biggest trend I see when talking about cabinets is that function is ruling here and people are using drawers. It is all drawers, drawers, drawers, instead of cabinet doors, doors doors.  I love having drawers for function because instead of bending over crawling on your hands and knees to get to the back of a cabinet you can just pull out items by extending your drawer. They glide out easily and can store so much because you don't have to bend down get on your knees with a flashlight to go in there.
Also, I do see a lot of with cabinetry with a furniture feel to them. By adding feet to the your cabinets it looks like a piece of furniture with legs. I like to do it here and there and I'm going to do a little bit in my kitchen. But it does make it harder for your Roomba or to clean around those areas when you have those built out toe kicks and feet.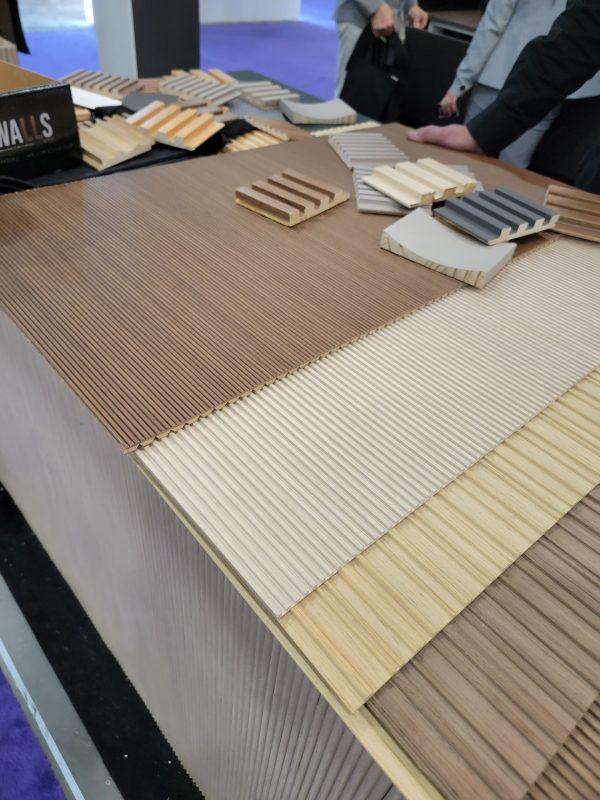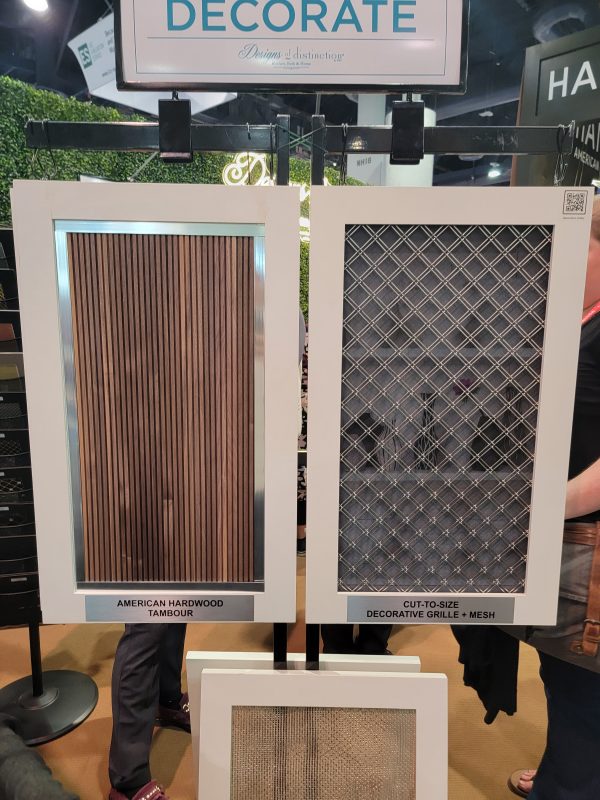 Last, the final thing I'm seeing is smart storage organization and solutions. I love a good organization system and I'm seeing a lot of really fantastic drawer and cabinet dividers. Also, different pegs systems where if you put your plates in a drawer instead of a cabinet.  You can, and should, incorporate smart storage to make your kitchen function well for you and your family.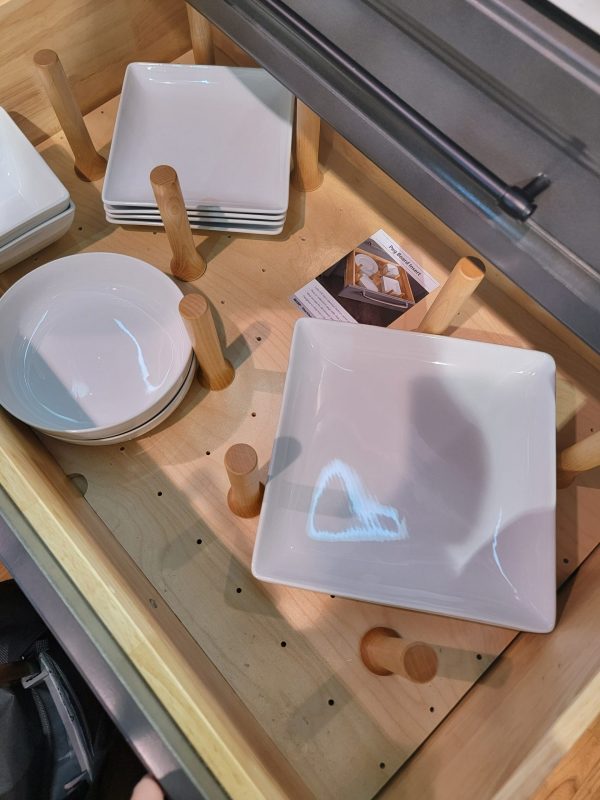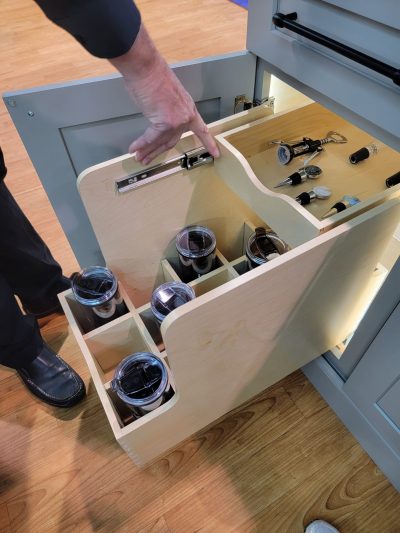 Kitchen Trend: Create Special Areas
A big kitchen trend right now is to create some special spaces.  For example, a butler's pantry, a hidden pantry, a display space, or a designated bar area.  These are different pantry moments whether it's a butler's pantry, or a hidden pantry or a designated bar area. You want to create a unique or interesting area to break up the standard kitchen and create what I call a little Pinterest moment.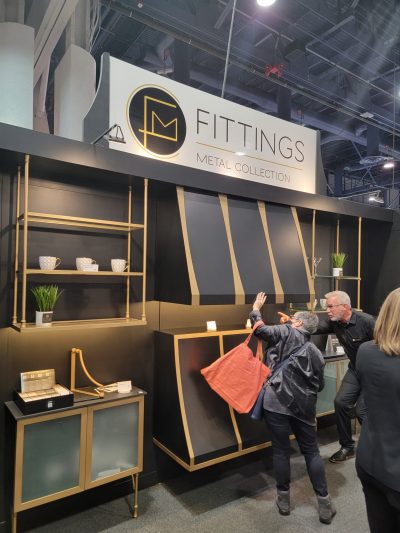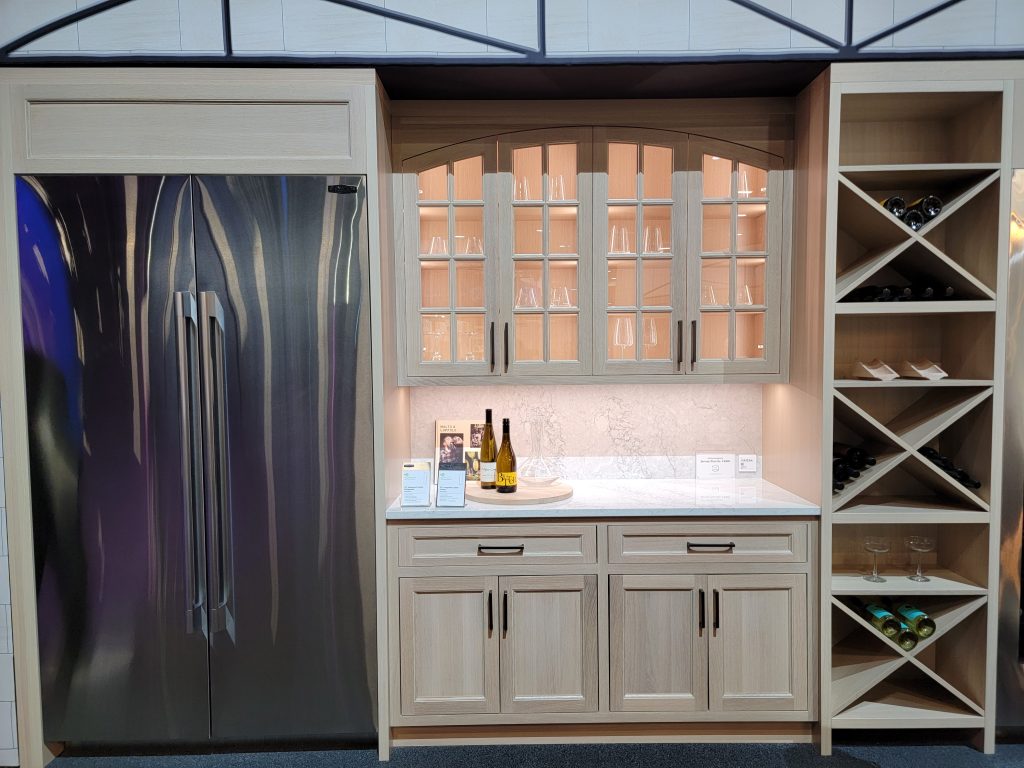 Moving on to the next kitchen trend-statement lighting. What I don't want you to do in your kitchen is to have these tiny little dinky pendants. I want you to do something bigger, grander, a little more dramatic. Have something that that adds some pizzazz to your kitchen.  When choosing pendant size, go a little bigger than you're comfortable with. I recommend cutting out some cardboard or posterboard the same size and shape of your pendants and hanging them from the ceiling so you can get used to the size.  It's a great tip that has helped many of my clients.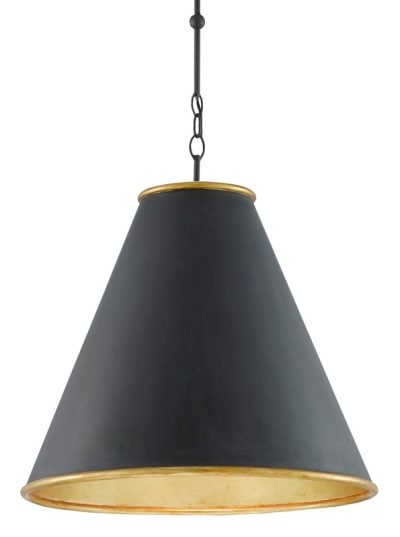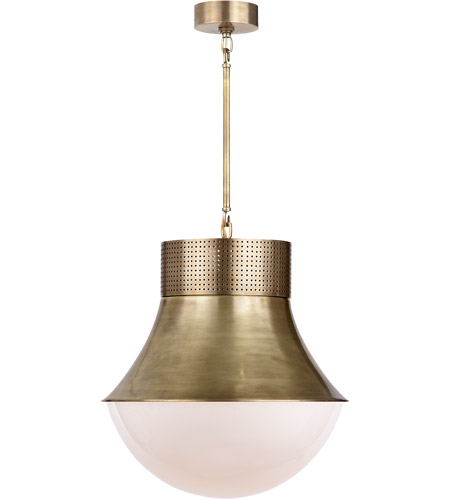 This next kitchen trends is something I definitely want you to do whether it's for your own kitchen remodel kitchen/refresh or for your investment property.  And that's mixing metals and hardware. There are so many beautiful hardware finishes like antique brasses, bronze, polished nickel, black, graphite and stainless.  Mix up two different metals to add visual interest and some dimension.  You might be nervous about mixing your metals but stick with two and you'll be fine.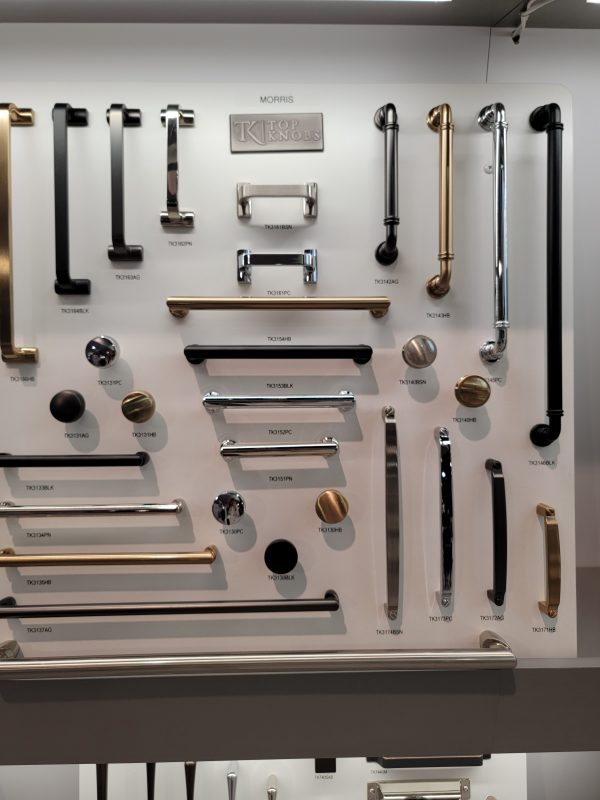 Final Kitchen Trend: Use Natural Materials
Alright, I'm moving on to my very last kitchen trend- bringing in those natural materials. It ties a little bit back to that warm color palette that I mentioned as Trend number one. Bring in woods, woven materials, different fabrics or other organic elements. You could have wood cabinetry at your island, or a special space like a butler's pantry or a hidden bar area that's made out of wood, a display cabinet out of wood, just getting some of those warm, soft wood tones. Kitchen stools is a great way to bring in some of those woven materials and grasses or canes. And if you have a window in your kitchen, I love having a fabric valance to add some softness. It really is a great little detail that just bring some softness into a kitchen. 
How to work with me or learn from me
If you're feeling overwhelmed by all the kitchen choices then reach out work with me either 1:1 or through my design programs and trainings. 
Room Design Essentials teaches you the A-Z of designing a space quickly so you can design and decorate with confidence.  It works for both homeowners and real estate investors.  And I'm in the process of revamping this and making it more awesome than ever so it gives you even faster and better results.
Kitchen Refresh 101 teaches you how to update and refresh your kitchen yourself.  You'll walk away with all the processes, order of operations, ideas and inspiration to make your kitchen stand out.
And I'll be launching something new called Accelerated this year to work and train with me 1:1.
To be the FIRST to know and get on the waitlist go to: https://nestorations.com/waitlist/
Please follow and like us: