Bueller, Bueller…that's what it sounds like when I ask potential clients what their home design budgets are.  And to be honest, I'm not surprised.  Many times, my clients don't know how much things cost and you might not either.  But knowing your budget for your design project or home remodel is so important and without one you're setting yourself up for unwanted problems and headaches. 
So, let's dive in today to talk about the all important B word in design…Budgets.
What to listen for in this episode:
Why you need a design budget
Why it's important to share your project budget with your contractor and/or designer
How to easily create your design budget
Why you might want to break up your design project in phases.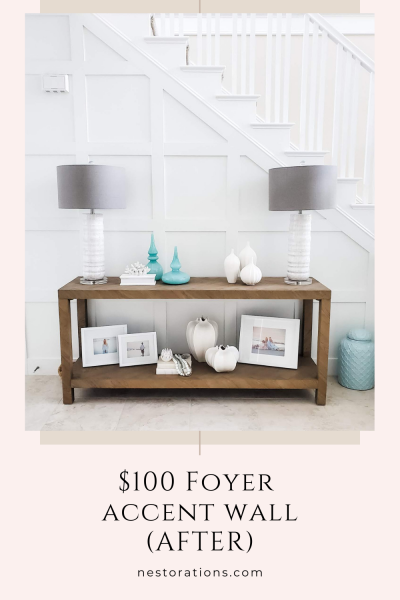 You can DIY a wood focal wall like we did in our home for about $100.
Please follow and like us: