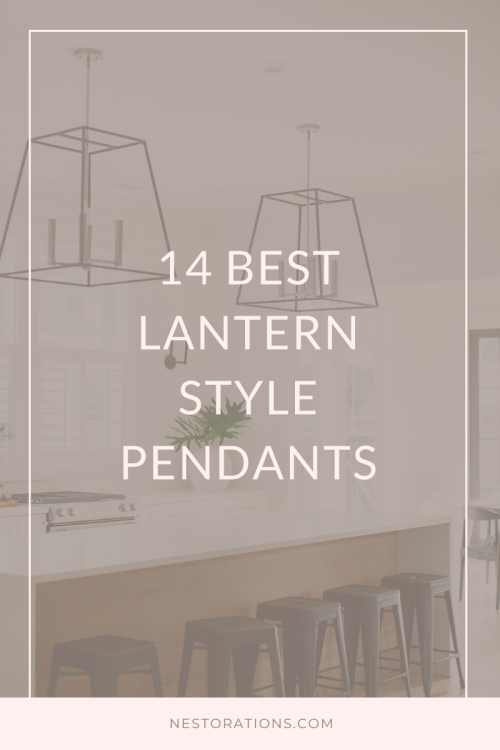 Are you searching for new kitchen or dining room lighting?  Do you want to keep things simple, and avoid anything too fussy?  Then a simple lantern style pendant might just be the thing you're looking for.  I'm sharing some of my favorite pendants as well as some lantern pendant dos and don'ts.
The simplicity of lantern pendants is likely why they're so popular these days.  Lighting vendors know this and have really upped their game and offered so many style options.  But there are still some tips I want you to keep in mind. 
Go bigger rather than smaller.  Most lantern pendants are open and airy so you want to use larger pendants or they can look too small.  A tiny pendant in a large space just looks dinky.  I know it might be scary to think of using something big, but trust me that it'll look better.  

Add a pair (or three) above a kitchen island or dining table.  Since lantern pendants are so open and airy, they visually take up less space than a heavy, ornate chandelier.  Having a pair gives more visual weight and looks better, especially in larger spaces. 

Put them on a dimmer so you can adjust the light.  I recommend this for all lights.  

It's okay that the finish of your lantern pendant is different from your cabinet hardware.  Mixing up metal finishes adds visual interest to a space.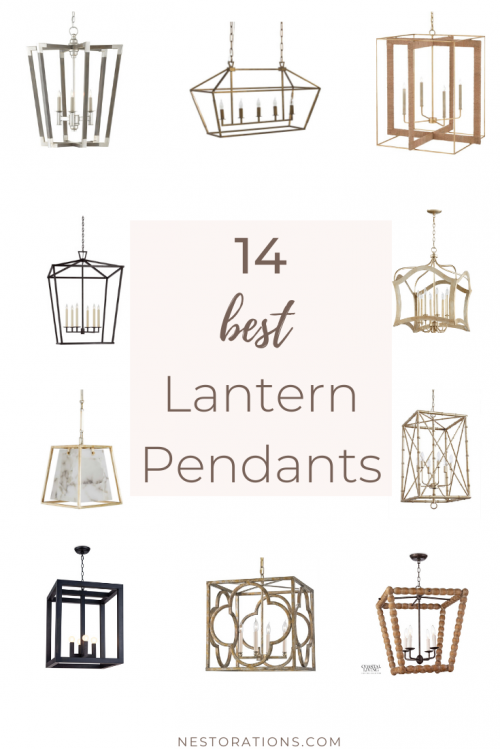 Here are some of my favorite lantern pendants to use in your home.  As always, I try to add a variety since there are so many different design styles.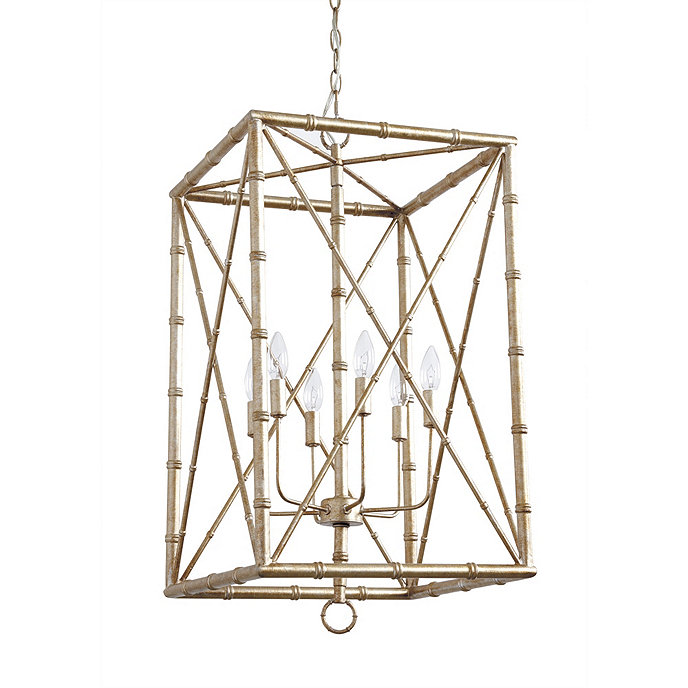 The Bamboo pendant from Ballard Designs has bamboo detailing that would look great in a traditional or coastal home.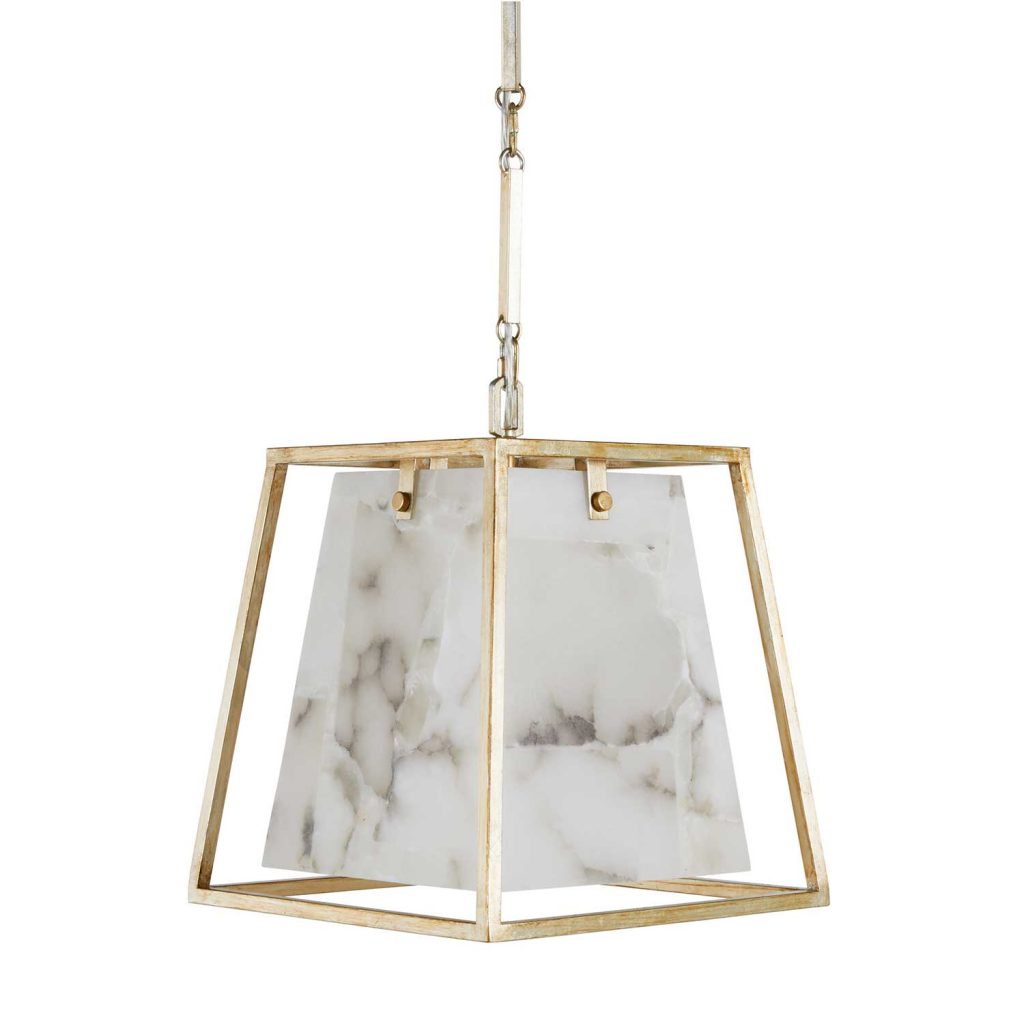 The alabaster and metal combo of this pendant work well if you don't need as bright of light.  It comes in a silver finish as well.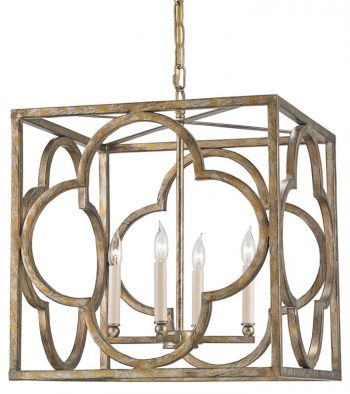 The quatrefoil detail is a twist on a traditional lantern pendant.  This would work well in more formal or traditional homes.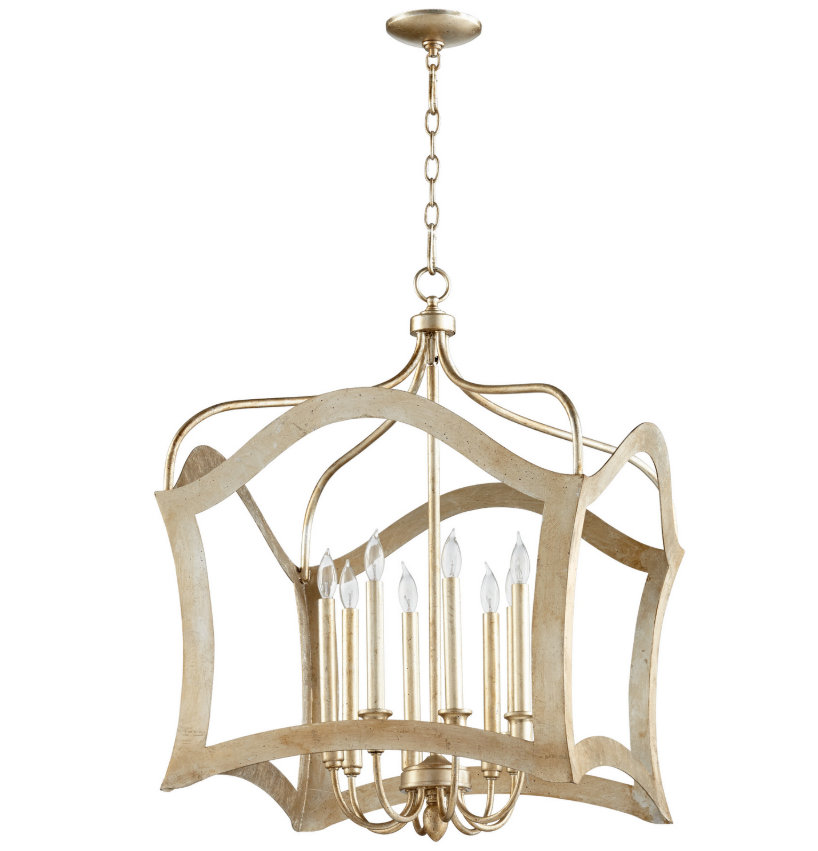 This lantern style pendant comes in other sizes and finishes.  It's has softer, elegant lines compared to other pendant chandeliers.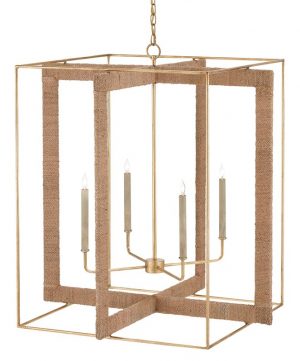 Clean and simple but the wrapped-rope detailing adds texture and visual interest.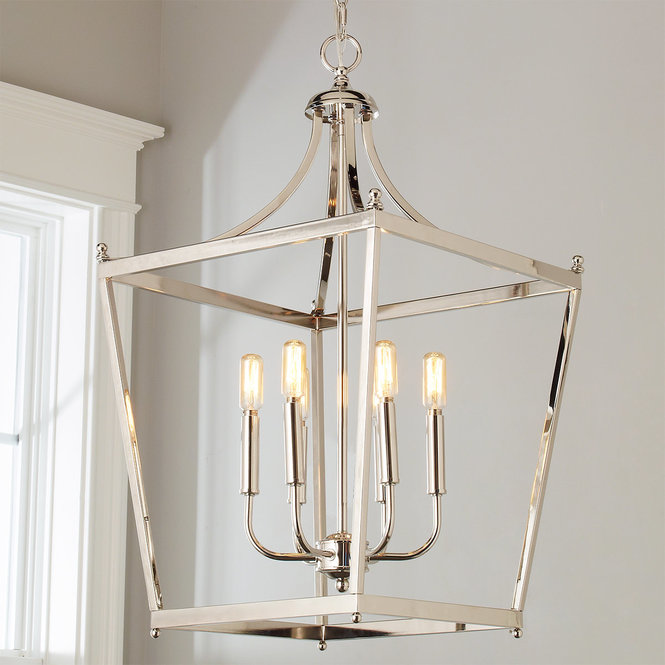 This pagoda style pendant from Shades of Light in polished metal has a more formal look.
The industrial style Ambassador pendant from Regina Andrews makes a strong statement.  It has thick, bold lines and a dark finish.
Like modern decor? This modern Sputnik pendant from Wayfair mixes bronze and gold and is a great option for modern style homes.  
Tell me which pendant is your favorite? I'd LOVE to know!
For more chandelier inspiration be sure to check out my favorite chandelier post and my favorite coastal chandelier post.  You might see a couple on those lists as well because they are just that good-I couldn't resist.
Oh and make sure to subscribe below so you don't miss out on my latest posts.  I create new posts each week to help you create a home you'll love.
Please follow and like us: