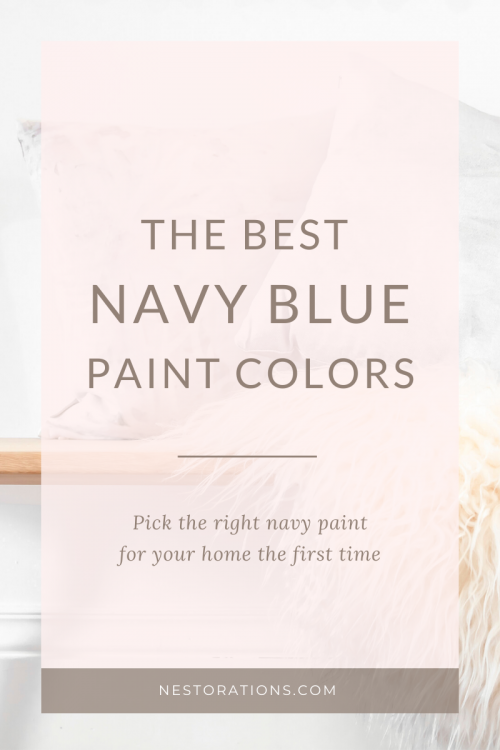 You know the Gap logo, right?  The navy blue box with white letters?  Well, back when I was a teen in the 80s and 90s, shopping at the Gap was HUGE.   And I mean huge.   I remember shopping at the mall with my friends in our rolled up jeans and v-neck sweaters and instantly getting excited to see that navy blue square.  It was THE cool place to shop back then.  
Now while I don't shop at the Gap anymore, that navy blue logo is still in style years later.  Why?
Because navy is a true classic color that will always be in style.  But picking the right navy can be tricky at times.  If you go too dark your walls could end up looking black.  And if you go too light it won't look like navy at all.  So where should you start?
Navy is the perfect neutral paint
I love navy paint.  It's a classic color that's truly timeless.  And It's actually a neutral paint color.  What do I mean by that?  Well, there are a ton of colors you could pair with navy that will work together.  You could have navy and white (my Penn State colors), navy and orange, navy and pink, navy and green, navy and yellow.  Are you getting my point here?  Navy works with SO many colors-it's the perfect neutral.  In fact, my son's bedroom is navy blue. Keep reading to learn what color navy blue we chose for his room.
There are so many navy blue paints to choose from but I definitely have some favs.  See what tops my list of best navy paints below.  Make sure to pin these graphics.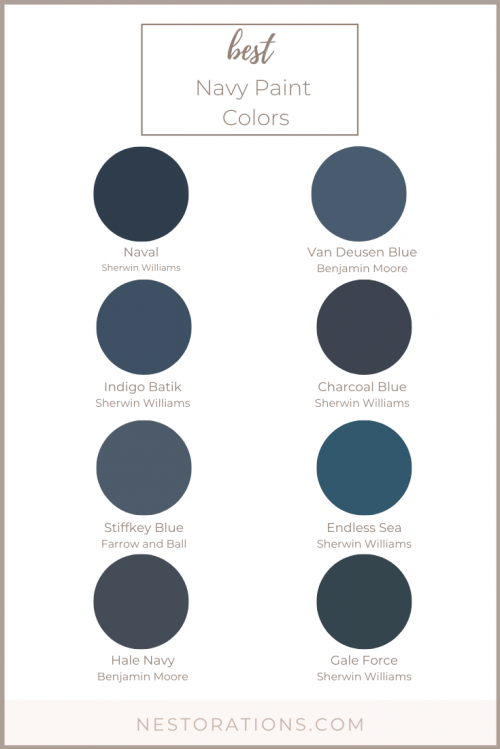 FYI-some of these navy paints are much darker than the others.  The light in your room changes the way colors look so definitely read this to see how light impacts colors. If your room gets little light, or faces north you might want to steer clear of really dark navy blues since they may look almost black in your home.  For example, my son's bedroom is navy blue and when I first brought in samples to figure out the right color I realized that Naval and Gale Force were just too dark.  In the end I went with a lighter navy, Van Deusen Blue by Benjamin Moore.  It's the perfect shade of navy for his room.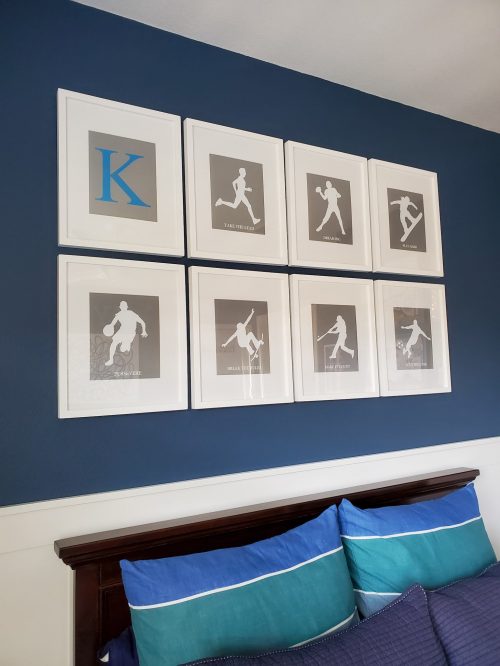 Again, always put up a paint sample first since picking paint from a 2" square just doesn't work too well.  And a quick design tip: when painting dark paint samples be sure to use two coats to get a true color color representation. Also remember that a dark color will look even darker when it's on every wall all over the room.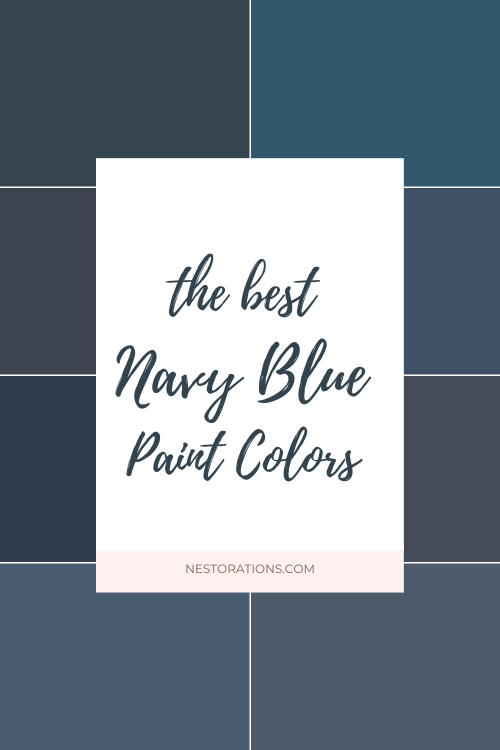 Darker navy paint colors:
Naval
Gale Force
Charcoal Blue
Lighter navy paint colors:
Van Deusen Blue
Stiffkey
Endless Sea
So, even though my love of the Gap is a thing of the past, my love of navy blue lives on.  Have you thought about using navy blue paint in your home?   
If you learned something new or think this could help a friend or family member then please share this post.  And make sure you leave your name and email below so you don't miss any of my latest posts.
Please follow and like us: