Living in cluttered spaces is actually bad for us and bad for our health.  Clutter seems harmless enough, right?  It's just some extra stuff laying around.  But, in fact it does us more harm than good. 
Did you know that cluttered spaces negatively affect our moods, our mental health, and our cortisol levels (which is our stress hormone).Cluttered spaces even affect our eating habits.  

Even if you don't have piles and piles of stuff around your home, clutter may be sneaking in in unexpected places making you feel stressed and overwhelmed.  

In this episode, I'll share why we clutter,  how to declutter your home, and easy systems to help you organize so your home so you bring your stress levels down and feel more at peace each and every day. 
What to listen for in this episode:
Why we clutter our homes
What I learned from my own experience cleaning out my childhood home
Benefits of decluttering your home
Easy actionable steps to declutter and organize your home so you can reduce stress, and live more peacefully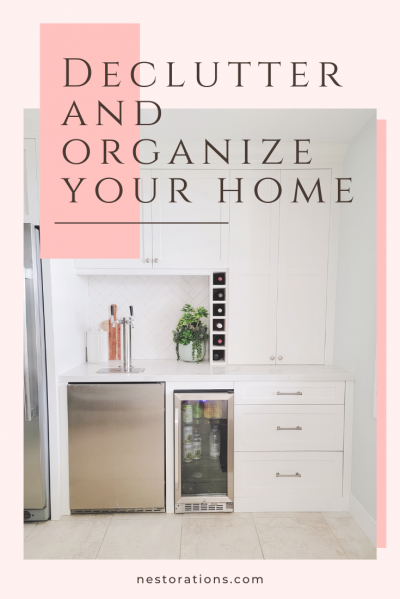 We decided to invest in areas of our homes that can get messy easily.  Our walk through pantry on the left holds all our food in the cabinets and we have a beverage fridge and freezer for frozen and prepared foods.  
I keep all my dried foods in glass jars.  It makes it easy to see what we have so I don't overbuy at the store.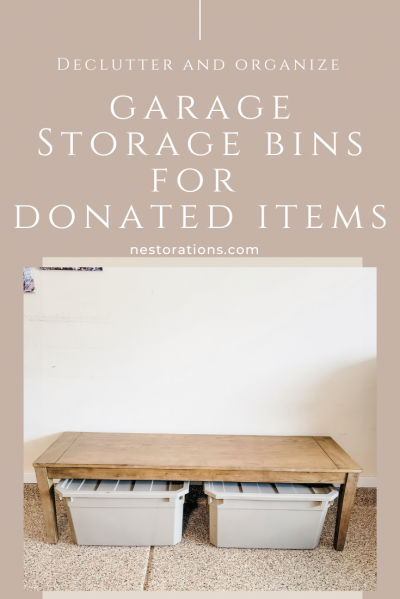 We put all items we want to donate and go to charity in the two storage bins under a bench in our garage.  It keeps things neat and gets things out of our way in the house.  When the bins are full, we empty the bins and bag the items for a donation pickup.  
Our pantry and mudroom stay organized with systems. Mudroom organization with shoe drawers below and our family center to keep our kids organized when they were younger.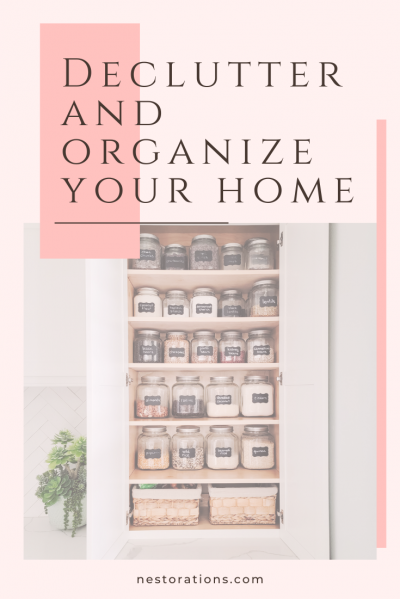 Please follow and like us: