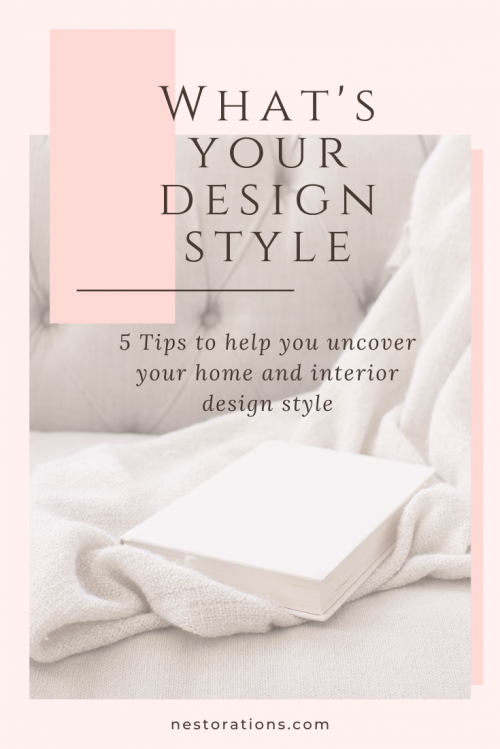 The pressure to know your home and interior design style is real.  Like many of my clients, maybe you think you don't have a style or you aren't sure how to describe it.  Can you relate? Well, let me fill you in on a little secret? It's perfectly okay NOT to have a neatly labeled design style.  It's true.  You might like hybrids or a combination of a few styles together.  So, let's dive in and break down home design styles.
What are the different home and interior design styles?
Before we figure out your design style, let's talk about what some of the different design styles are.  There are even more, but we'll start with these more common design styles.  
Contemporary style is the style of the moment.  It's ever-changing and based on the current time.
Traditional style has classic lines, British Colonial furnishings, and understated details. 
A modern take on traditional.  It's a blend of elements of traditional style with contemporary.  
Modern style is minimal, has clean, fixed lines, and has strong geometric shapes.
Casual, relaxed, clean.  Somewhat rustic, taking cues from industrial with metal and wood accents. 
Monochromatic, strong lines, woods and metals, an urban warehouse vibe with open floor plans.  
Coastal style is light, bright and airy.  It has calm neutrals mixed with colors of the sea.  
Carefree and eclectic with a mix of unique finds with a vintage feel.  Looks like it was built over time. 
Simple silhouettes, no fuss. Colors can be earthy or bold.  Abstract fabrics and patterns accents.  
Other design styles to consider are Scandinavian, French Country, Shabby Chic (a sister to French Country), Asian Zen, Southwest, and Hollywood Glam.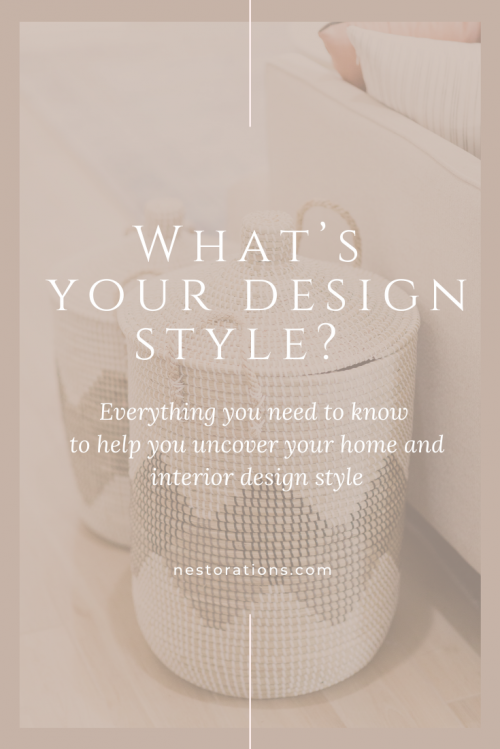 Figure out what "isn't" your style
It's a lot easier to figure out what isn't your home and interior design style and start from there.  When we look at something, whether it's furniture or even clothes, a gut reaction takes place.  Listen to it (and take note).  Is your reaction "Love it, hate it or hmmm….not sure?"  It's like trying on clothes.  You know immediately what doesn't work and you rule it out.  Do the same thing with your home design.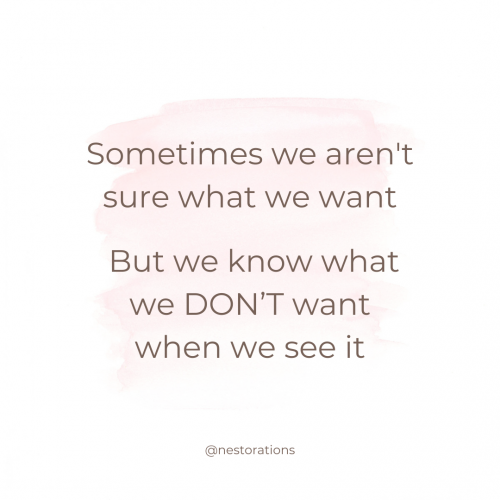 Take note of what store catalogs or magazine pictures inspire you
How do you feel when you walk in furniture stores, or look through store catalogs?  For example, let's compare two common retail home decor stores: Z Gallerie and West Elm.  Z Gallerie is very glam–mirrored furniture, velvet galore.  While West Elm is more minimalist with a bit of mid-century modern. What's your feeling as you walk in each store?  Are you excited, interested and "oohing and ahhing" over every piece or are you pinching your nose and ready to jet out of there?  If you're drawn to a lot of pieces at one store that's a hint at your style preferences.  Let's look at a few popular home décor catalogs. 
Horchow or Serena and Lily?  

West Elm or Wisteria?  

Ballard Designs or Frontgate?

Ethan Allen or Restoration Hardware?

Pottery Barn or Crate and Barrel?
Start a Pinterest board and
start pinning
I love Pinterest, but let's be honest…it can be a time-suck.  Before you know it your search for foyer tables will lead you to 4th of July recipes and then you've forgotten what you started looking for initially.  You wouldn't be the first person that's happened to (not looking in the mirror at all;).  Pinterest deep diving can lead you all over the place.  Thus, use it purposefully. Stay focused on your search and avoid distractions.  Then, look for patterns in what you pinned.  
Did you pin a bunch of pictures with blue kitchen islands, or shiplap walls?  Do all your pins have a similar look or feel?  What makes them similar?  Take note of these patterns and they'll point you toward your design style.
Next, do some comparisons.  What do you like more?  It's natural to like and appreciate many different styles, but I want you to think about what you like more.  What's your preference?  So, with the catalog comparisons above, you might like several of them, but which ones make your heart go pitter patter more than another?  Start ruling out pictures you took, your Pinterest pins, or what catalogs you subscribe to and narrow down your home and interior design style.
Your own closet can be a great place to look for hints at your own home and interior design style. Do you have a lot of formal, dry-clean only pieces?  Or are you more a jeans and t-shirt kind of gal?  Do you see a lot of bold colors, or is your closet and full of neutrals?  Take mental notes on your fashion style and what you're most comfortable wearing.  It might match up with your home décor style. 
This one is pretty key. For instance, you might like and appreciate several home and interior design styles.  But, just because you appreciate something doesn't mean it's YOUR personal style.  It's perfectly okay to like different styles and not have or want them in your own home.  In fact, as an interior designer this one hits close to home.
I work really hard creating the rooms for my clients.  However, my clients all have different styles and each room looks totally different.  And when their room is done, I love it (of course) and often secretly think about having that style in my own home.   (#designerproblems;)
But, what I've learned over the years is there is always going to be something new and shiny that draws us in or distracts us.  It might even make us question our own style.  It's okay to like it, even love it, and know it's not right for our own homes.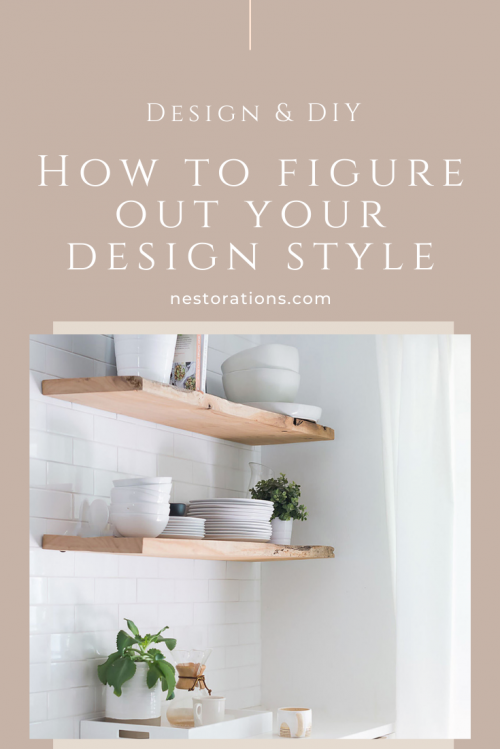 Conclusion-final thoughts...
Once you choose a style (or a combination of styles)-go with it.  It doesn't have to be a set in stone, permanent decision.  Remember that styles also change over time and that's okay.  It's naturally common.  In fact, every 5-7 years you might find your styles changing a bit, and things you didn't appreciate before are making you do a double take.   
If you're dreaming of creating a room you'll love in your style and would like professional help then working together is a great next step.  Full-Service design will take your room from start to finish in your unique style.  The first step is to start with an interior design consultation.  Be sure to download the new free Interior Design Starter Kit.  It has everything you need to start your home design.
Please follow and like us: