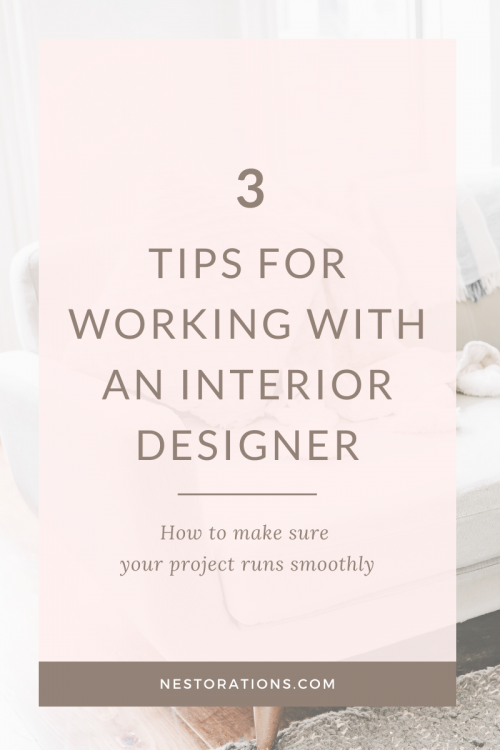 When I was little I remember watching the Disney movie, Bambi. How sweet and innocent that movie seemed until (spoiler alert) Bambi's mother took the L.  Now, despite being traumatized by his moms' death (Disney just loves to kill off parents) there was a line in the movie that has stuck in my mind my entire life and it actually relates to my interior design clients.  
"If you can't say something nice, don't say nothing at all."
But when it comes to interior design–Thumper was wrong. 
You need to be totally honest with your interior designer
Honesty is such an important part of my client relationships.  In fact, I want to hear exactly what you think EVEN if it's not nice.  Honesty brings clarity and direction to your design and speeds up the design process.  If I choose something that you don't like then please, please, please be honest. The more honest, the better! I don't take this personally–at all. Now, of course the delivery is important and it's always preferred to say things in a kind way, but you need to be honest with your designer. The more specific you are about what you like and dislike–the better. It guides my focus which saves everybody both time and money.
Have realistic expectations
Although HGTV and IGTV make room transformations look instantaneous, the truth is design takes time.  And in real life design we can't edit out the boring, tedious or frustrating parts.  Delays and backorders are part of the process.  Also, there are lots of decisions to make and I would rather you thoroughly think through a purchase rather than rush to a decision to "get it done."  I promise the result will be worth waiting for.
No project is bullet-proof and hiccups can happen. I'd love nothing more than to say your project won't hit a snag, but I pride myself on honesty.   Designers can't promise that there won't be some bumps along the way but I can promise to handle any issues that come up and make things right.
Also have realistic expectations about costs.  Now, you may not have the faintest idea about costs and that's totally okay.  In fact, it's pretty normal.  I was reminded yesterday from a general contractor friend that there's no such thing as good fast and cheap.  And it's absolutely true.  You can have two of them, but not all three.   Designers will always do their best to work within your budget, but having realistic expectations helps a lot.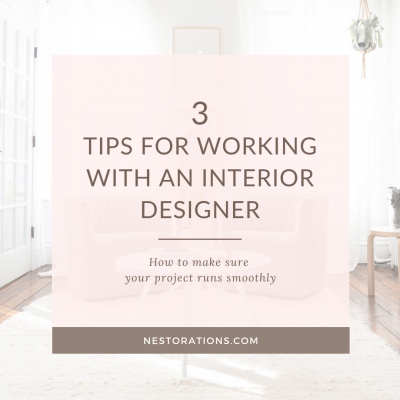 Interior design is a
no embarrassment zone
Your home is a NO embarrassment zone. Please don't feel embarrassed by any parts or features of your home throughout this process. A designer wouldn't be there if your space was magazine ready. When I think of interior design, I think of the story of the ugly duckling turning into a beautiful swan. I love the transformation that happens. That's my jam. (Not that your home is ugly of course…just keeping it relatable;) You may see a mess, but designers see potential.
Final thoughts on working with an interior designer...
Please follow and like us: