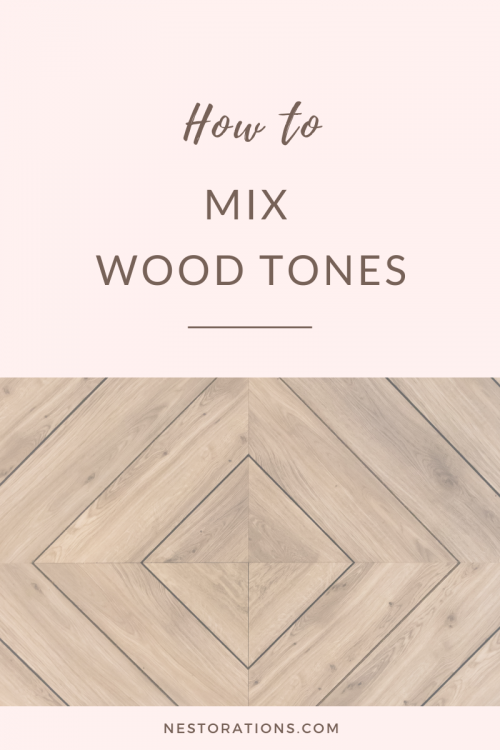 Does the thought of mixing wood tones in your home make you nervous?  Maybe you wonder if it'd just be easier to buy what you see in those discount furniture store flyers you get in the mail.  You know the ones I'm talking about–where every single piece is the same wood.  (BTW-please don't:)
Well, what if I told you there are a few simple tricks to help you mix those wood pieces in your home.  Would you feel better about trying?   Well, I promise you can do it and that it will look a WHOLE lot better than those furniture store flyers in the mail. 
Every wood has different undertones-they are either warm or cool.  Warm tones are your reds, oranges, pinks and yellows.  Cool wood tones have blues, grays, and blacks.  FYI-most antique pieces are warm so if you have a lot of family antiques you're likely dealing with warm tones.  
FYI-white oak (which is VERY popular right now) is actually pretty neutral and will likely go well with both warm or cool wood tones.
Stick within each undertone
Once you've determined your wood undertone, you'll want to stick with it in your room.  So if you're using cool wood tones, then stick with them throughout the space.  You don't want to mix warm and cool wood tones together as they don't really work well. 
Tips for mixing wood tones
A few tips for mixing wood tones: 
Limit your wood tones to 3 in a room.  We don't want to overdo the wood in any space.  

Pick a dominant wood piece and start with that first.  Add pieces that compliment the dominant wood tone. 

Beams and floors should be similar or the same color.  You don't want dark beams with light floors or vice versa.

Try different contrasts- darker and lighter wood pieces (within the same undertone).  See the image below as an example.
Soften wood tones with rugs and textiles
When you're using a lot of wood in your room you want to soften it with rugs and textiles.   It breaks up all the wood and actually is a great complement to your wood pieces.  Upholstered furniture and drapery panels also help soften your space and give it a finished look.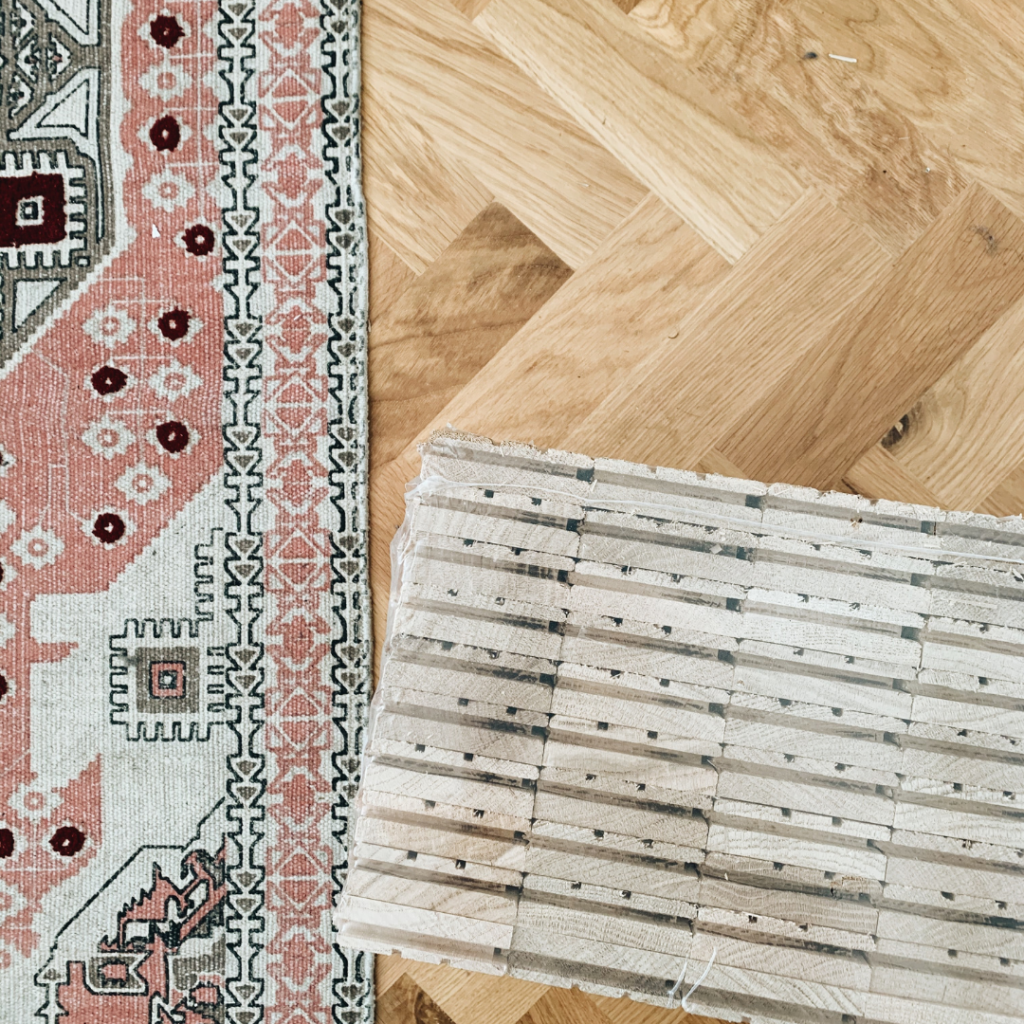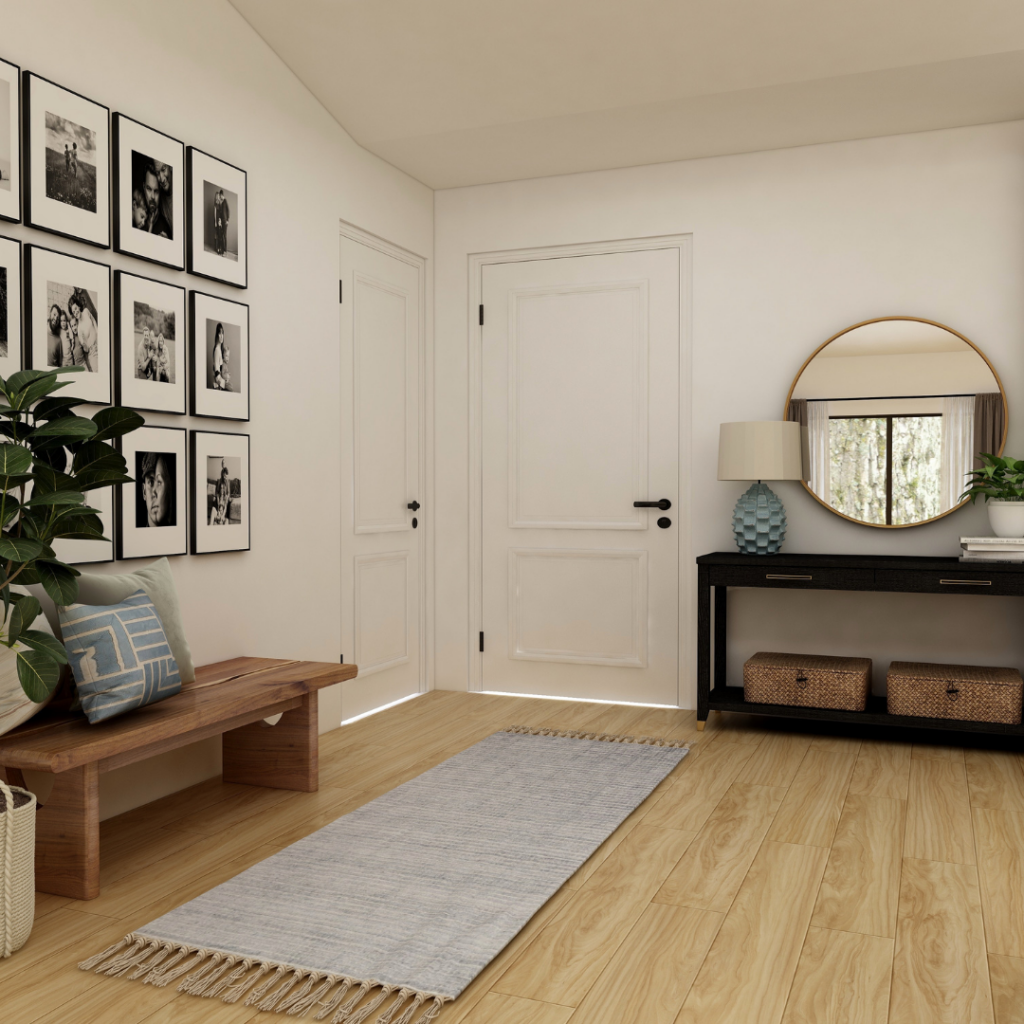 Conclusion-Final thoughts...
If you're still having trouble or want my help choosing wood pieces in your home then reach out to schedule a free discovery call.  I'd love to help you.  
I'd love to know if you're a fan of warm or cool wood tones. Leave me a comment or send me a DM on Instagram to let me know.  I can't wait to hear!
Please follow and like us: