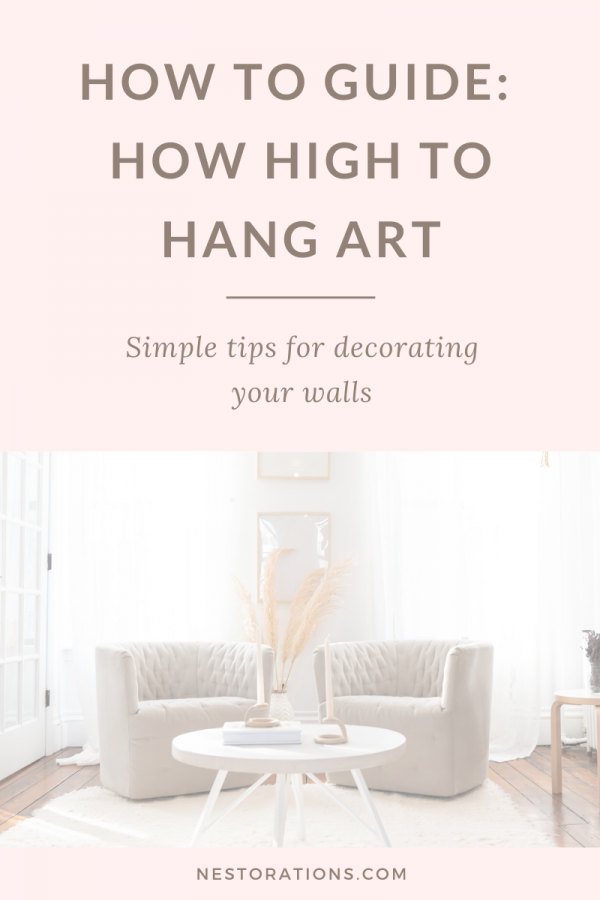 You're finally ready to hang something on the wall-fantastic!!  But wait…where exactly should you hang it?  How high (or low) should you go?  Believe it or not-improperly hanging art is one of the biggest mistakes I see homeowners make.  BUT, luckily it's one of the easiest problems to fix.  So, before you hang that art, read on to see where it should go.
A good general rule of thumb is that the CENTER of the art should hang at about 58″-60″ from the floor.  You don't want to strain looking up or looking down so keeping it at an average eye level should work the best.
When Hanging Art Above Furniture
When hanging a piece of art above a sofa or on a mantle, ignore the standard height rule.  Hang the art so that the bottom rests about 6″ above the furniture.  Use your judgement as sometimes I've gone as low as 4″ and as high as 8″.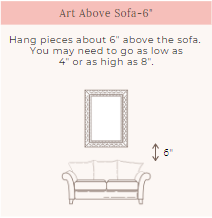 What About a Collection of Art or Photos?
Treat a collection or gallery of art as one whole unit and center it on the wall following the general rule of 57″-60″ off the floor.
A few more art hanging tips...
Have fun and happy decorating!
Please follow and like us: