You Ready to See the Latest Interior Design Trends?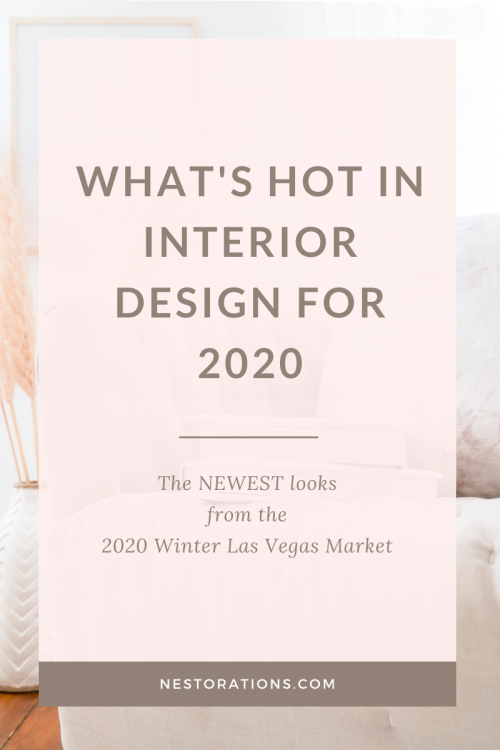 Twice a year thousands of retailers and designers head to Las Vegas in search of the latest looks to stock their stores and their client's homes.  Vegas market isn't nearly as large as the famed High Point, NC market, but hey…Vegas is super fun and a close option for us west coasters!
I absolutely love going to design markets-they recharge my design battery and inspire me.  And let's be honest…in an online shopping world it TOTALLY helps to see and touch things!  When I find something for my clients it helps so much if I can give some real life insight if we should buy it or if it doesn't pass the quality test.  So…what was hot in Las Vegas this time around??? 
Organic and Natural Vibes
This winter market just oozed ORGANIC vibes!  There were so many natural fibers and textures that made you feel connected to the earth. Certain vendors, like Palecek, are known for their natural textures and styles but this time lots of different showrooms jumped on board and offered natural looks that incorporated features like rope, jute, twine and natural beading.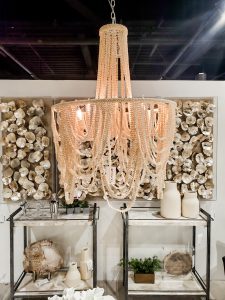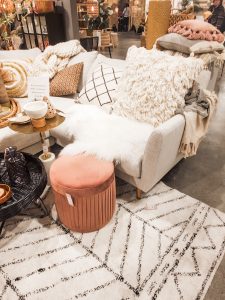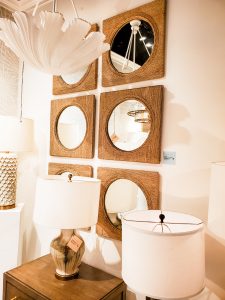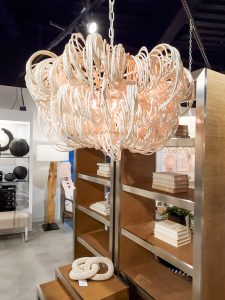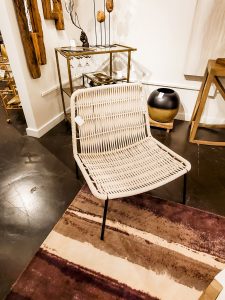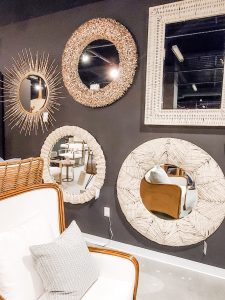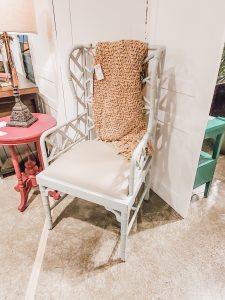 Furniture with Texture and Details
I absolutely LOVED seeing so many vendors offer case good furniture with some real visual interest and details!  It's such a beautiful and timeless way to update your home without being too flashy or bold.  I've never seen so many servers, cabinets and consoles with such fun details like this.  Check out some examples…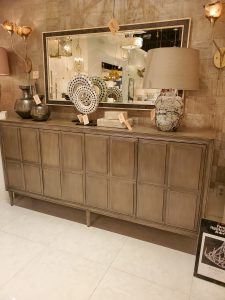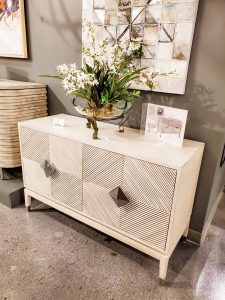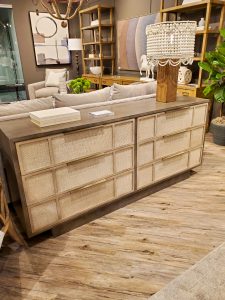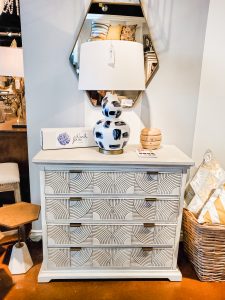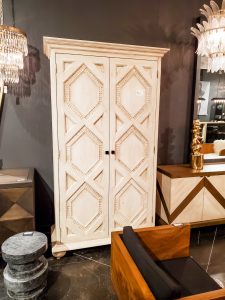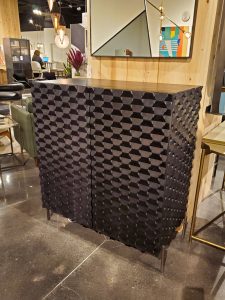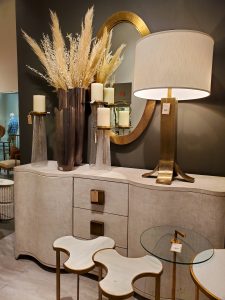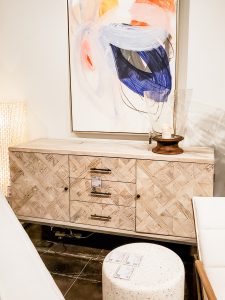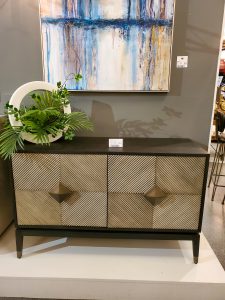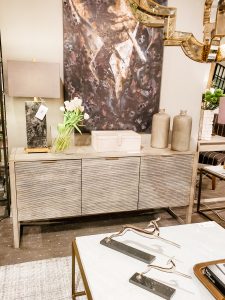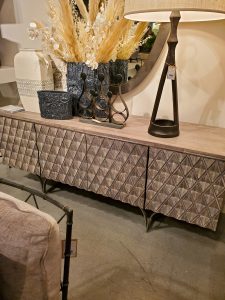 Colors often change at market shows and some years you see lots of blues, some jewel tones, some black and whites, etc..  This year was the year of warm browns, oranges and shades of mustard yellow.  Now-if you know me at all, you know I'm not one who jumps at fads.  As I've said many times-"the fads of today can be the outdated designs of tomorrow."  So, I prefer to stick with color palettes you love rather than what's the latest look and this color trend is no exception.  I saw some absolutely beautiful furniture vignettes with these warm earth tones, BUT, these colors also may not go with all looks in every home.  Truth be told-they wouldn't go with what I've got in my own home.  Now, if you want to include some of these colors-go for it and dabble here and there with some fun pillows or accents.  Buuuttt…maybe leave the mustard sofa off your shopping list (unless of course you LOVE mustard yellow;)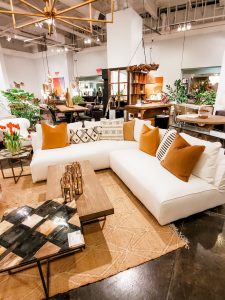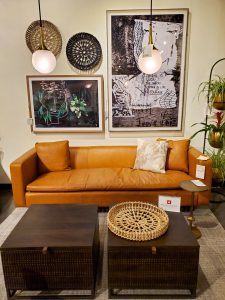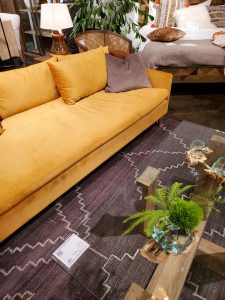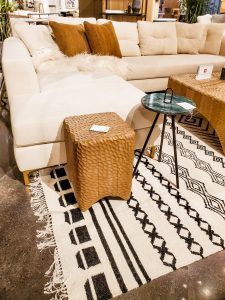 Did you spot anything that you might want to add to your home?  
Please follow and like us: