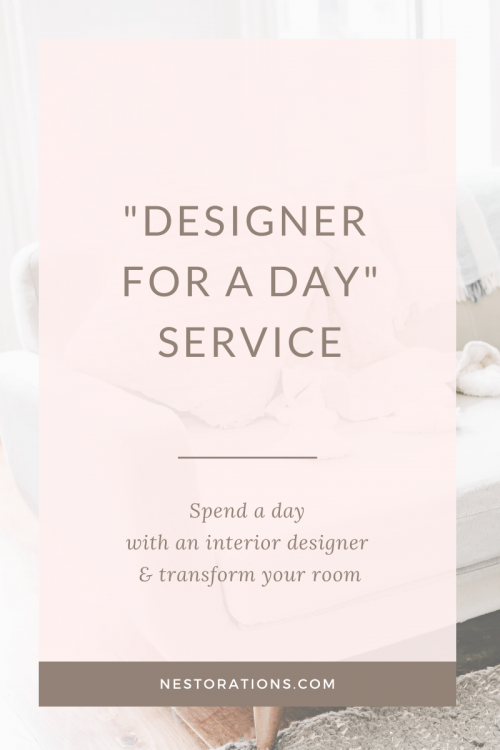 Are you a DIYer who loves to roll up your sleeves and update your home?  Or do you LOVE the idea of working with a designer BUT don't want the long-term commitment or the fancy bells and whistles that come with full-service design?  
Have you ever just thought how great it'd be to get a designer's opinion or just spend a few hours picking their brain while you update your home?
Then my Designer for a Day Service might be juusstt the thing for you.
What is Designer for a Day?
My designer for a day service is exactly what it sounds like.  You get an interior designer (me) in your home working WITH you for a whole day (well 6 hours to be exact).  How amazing is that?  Our time together is all about action and decisions and those 6 hours are action-packed while we work to update your home.  We'll literally work side-by-side (or virtually) to transform your space. It's the "choose your own adventure" option of interior design.
You could use Designer for a Day to:
Plan, shop for, and update one entire room

Figure out an ideal floor plan and layout

Troubleshoot problem areas in your home  

Touch on multiple spaces

Shop for your home

Choose all paint colors for your house

Create a whole plan for your home
All of my services start with a discovery call, followed by a design consultation.  During the design consultation I'll see your space and then together we'll figure out how to use our day together and where you'll get the most impact.  Then, we'll schedule your Designer for a Day service in the coming weeks.
Next, our working session begins!  This is our action-packed time together.  We'll get down to business and figure out all the details.  Then, we'll shop together (in person or online) to make sure you pick the BEST pieces for your space.  No expensive design mistakes here!  Then, we'll head back to your home, put it all together, and BOOM-room done.  Talk about a mic drop moment. 
After, I'll send you a list with any instructions you'll need.  Easy peasy.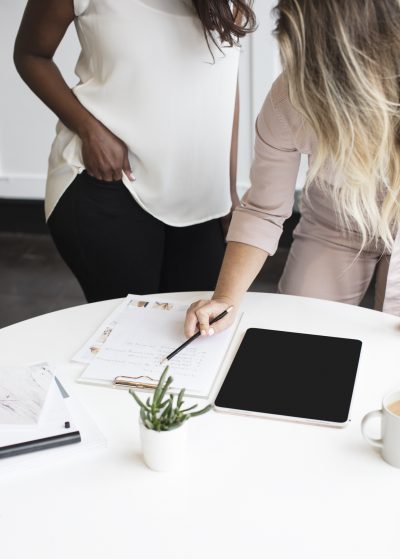 Designer for a Day is right for you IF...
You want fast results (think Instapot, not slow cooker).
You want help picking things out for your home.
Do you like the feeling of doing things yourself? 
Do you feel stuck and need someone with fresh eyes?  
Are you on a tighter budget but still want to get expert design advice?
You want to buy everything from big box stores, retail or Homegoods.
Do you have your own painters and contractors?
You don't want anything custom that takes a long time.
You're tired of expensive design mistakes.
What's the Benefit of a
Designer for a Day?
The main benefit of Designer for a Day is cost.  This service lets you work with an interior designer for a fraction of the cost of Full-Service design.  The second benefit is time.  You get fast results during our day together.  The third benefit is access.  This service gets you in the door with an interior designer since designers usually take on larger projects with larger budgets.
Please follow and like us: