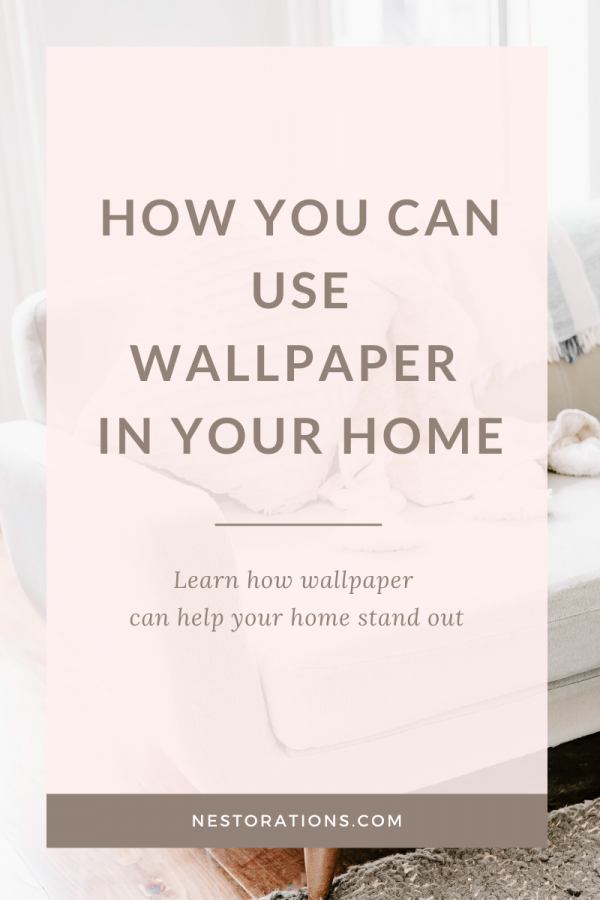 Wallpaper has never been better and has taken on a new life in a major way!  Gone are the days of dated floral borders along the ceiling that coordinate with the wallpaper below.  Nowadays, when I think of wallpaper the first words that come to my mind are:
Stunning

Dynamic

Fun
Sexy
Beautiful
How do I like to use wallpaper in a room?
I love to use wallpaper to create a focal wall in a room.  In a bedroom behind the bed is a great spot to showcase some beautiful paper.  It makes a statement and sets the tone in the room. You can go bold with patterns or keep it soft and neutral with a simple texture.
Add some drama to your built-in bookcase
A custom bookcase lined with wallpaper…ooohhh…BE STILL MY HEART!  The contrast of a subtle paper in a bookcase really creates some much needed visual interest in a room.  When designing spaces for my clients, I often recommend lining the back walls of a bookcase or custom built-in with wallpaper.  Not only does it break up the boringness of a solid color space, but it brings in some texture to soften the bookcase and also can highlight the accessories you place on the shelves.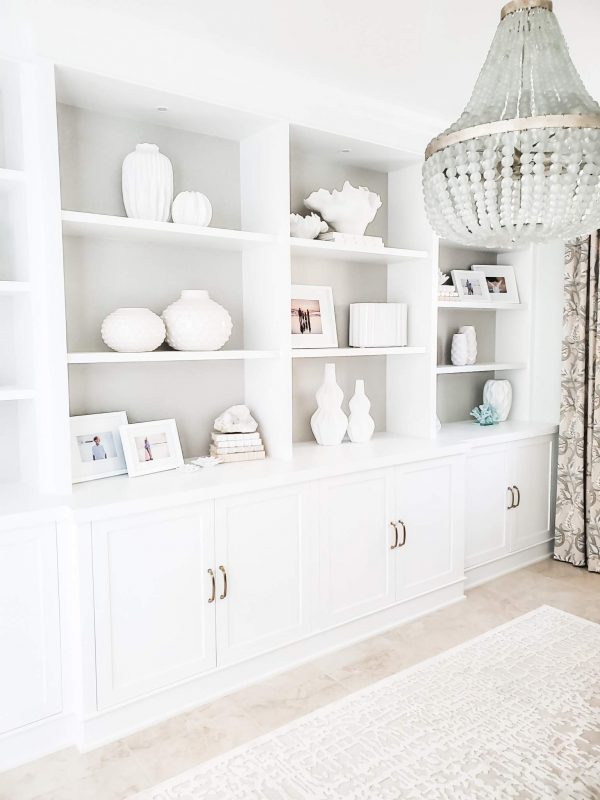 This is a photo from my own home office.  I have a very large bookcase with shelving above and I lined the whole top of the bookcase in a subtle but GORGEOUS crystal beaded wallpaper.  It is something I absolutely love to this day and since I kept it neutral I don't see myself getting tired of it anytime soon. It's the perfect contrast to my white accessories (you know I'm a girl who loves white accessories).  It broke up what would have been a giant white wall in my office that would be too overbearing.  But now, it's soft and lovely with just a little touch of sparkle.  I truly love spending hours in my office each day…wouldn't you?
Here's a collection of gorgeous papers that you can use in your home.  Do you have any favorites?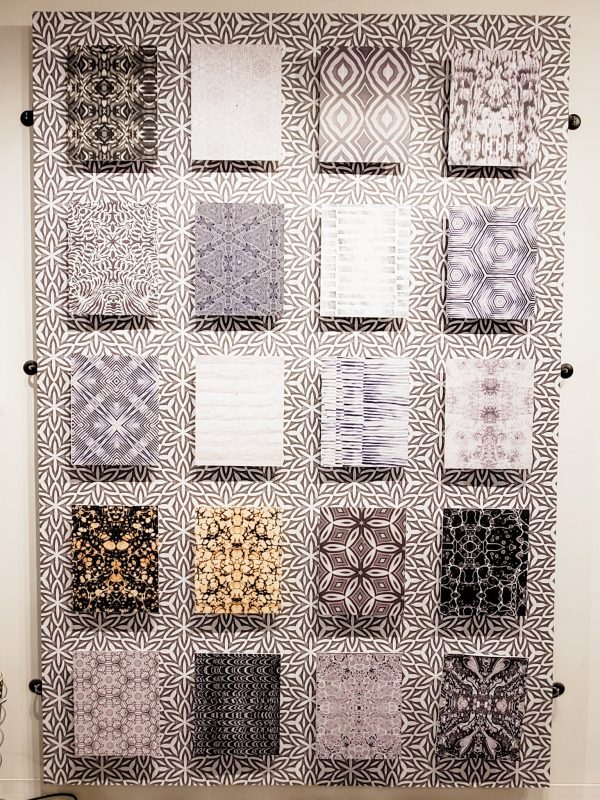 Please follow and like us: