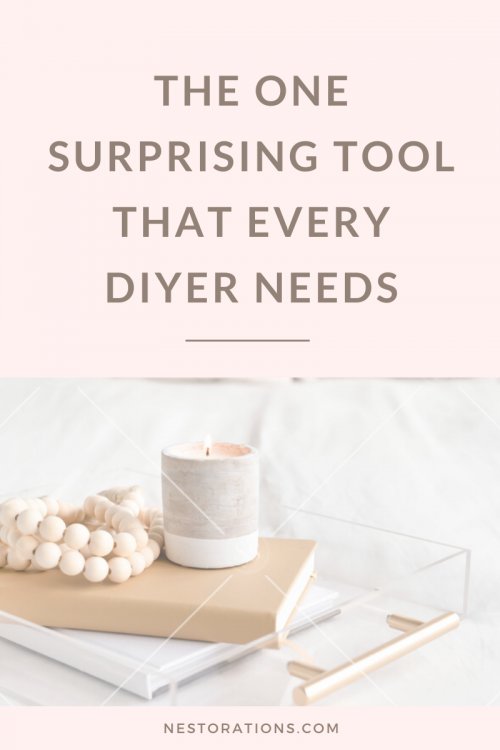 Anyone else a tool lover here?  As an interior designer and total DIYer, I use a lot of tools in my business ranging from basic tools to more complicated software to design floor plans.  But there are two tools that I use ALL.THE.TIME. and I think you should have them in your DIY toolkit for any home decorating projects.  I bet one of them will totally surprise you.
Toolkit Item #1-
A Good Quality Tape Measure
The first and most important tool I use as an interior designer and a DIYer is a tape measure. No big surprise there and it's something you 100% need in your toolbox for any home project. I'm not talking about a dinky tape measure, but a sturdy, high quality one. I prefer 25' ones like the Stanley Fatmax because the length is enough for most projects, and it's sturdy and won't flop around or bend too much. Dewalt makes a good one, too. Now, onto the one surprising tool you might not expect.
My Favorite Decorating Tool-
Blue Painter's Tape
This might sound strange, but blue painter's tape is the home design tool that I just can't live without.  I know…it sounds SO strange, but it's true.  Of course you can use it for home painting projects, but I use it for other reasons that might surprise you.  I actually find it so useful that I bring it to my clients' homes almost every single visit.
What makes blue painters tape so handy is the fact that it's sticky, but not so sticky that it damages things.  You can put it on walls, floors, and other surfaces without worrying that it will remove the paint or cause damage when removing. 
How I use blue painter's tape:
My favorite way to use it is to trace layouts of furniture or art on the floor or walls so I know it's the correct size before making purchases.  For example, if I'm interested in a chair or a piece of art, I will take the dimensions of the item and lay it out on the floor or wall so I can visualize the piece there.  I do this in my own home and in my client's homes all the time. Even though I use sketching software to layout furniture floor plans, I find that most of my clients appreciate "seeing" the layout in their actual room.  This also works great when choosing rug sizes for your space.  It reminds me of murder scenes in a movie where the body is traced out on the floor. I know…kinda creepy.  But, hey…it works!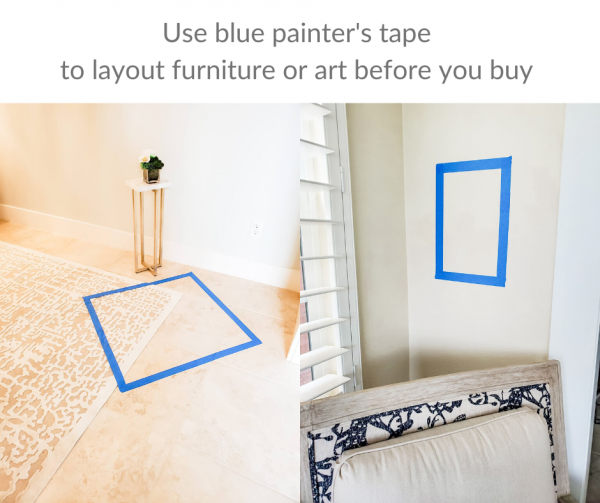 Along the same lines as the previous example, I also use blue painter's tape when designing custom built-in projects for clients.  I use my software to design these to scale, but again, clients really like this added visual. Below I've included two examples of built-in bookcases I designed.  The blue tape outlines really helped these clients feel comfortable with the design and size of the bookcase.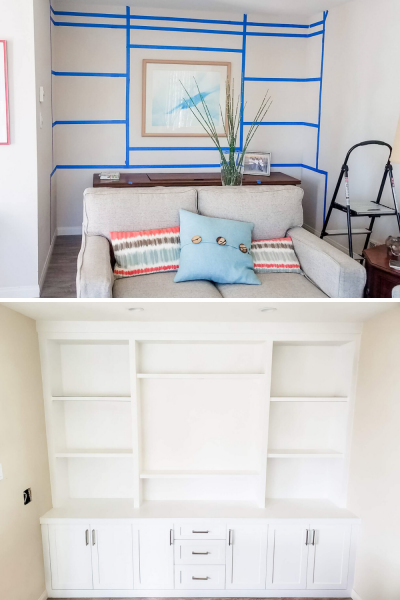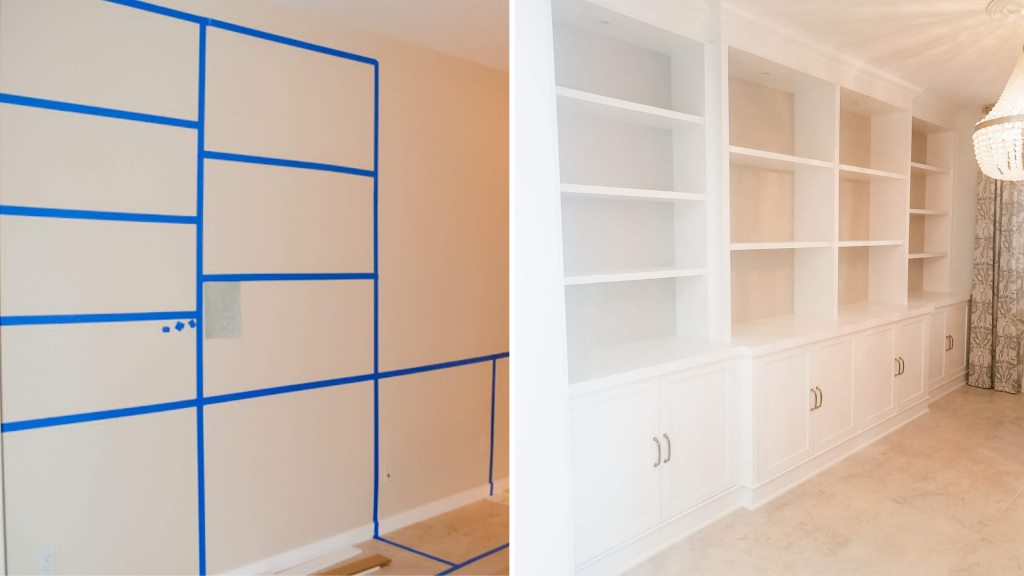 Blue painter's tape is also a safe way to stick paint sample swatches to the wall when choosing paint colors.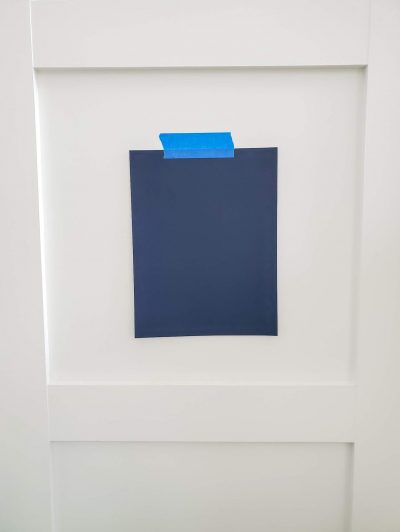 Other Handy Tools in
My DIY Interior Design Toolkit
Depending on your skill level, there are other tools you could add to your DIY toolkit.  This Old House has a list of must have tools for every skill level that's really helpful.  But, at a minimum I'd start with a hammer, screwdrivers, and some basic pliers. I also recommend buying a level to make sure your art is straight. 
A tape measure and blue painter's tape round out my favorite top two tools that I have in my DIY and professional toolkit.  You'll find them useful for DIY projects or also if you're using an online interior design service, like my E-Design service.   You can read my blog post about online interior design services if you'd like more about how E-Design can help you get a great room design from the comfort of your home.
I'd love to know if you thought of using blue painter's tape for your room design projects or what tools you love in your DIY toolkit.
Please follow and like us: