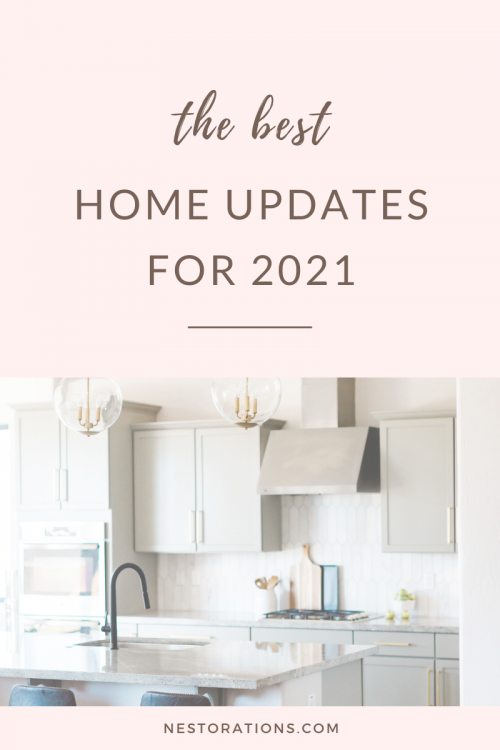 When you're finally ready to make some interior design updates to your home, you might wonder where you should start.  What spaces should you change first?  What's worth spending money on?  Well, let's dive into the best home improvement updates you can, and should, make in 2021.
It goes without saying that kitchens and baths are both excellent rooms for home and interior design updates.  Although, if I had to choose between the two, I'd definitely start with your kitchen. Both spaces are more expensive than other home updates and remodels but the good news is that according to Zillow you don't need a full kitchen remodel to see the benefits.  In fact, smaller kitchen upgrades give you the biggest return on your investment (ROI).  So, you don't need to totally gut your kitchen and start from scratch if your kitchen is in good condition.  Of course, if you want the highest end finishes and appliances, then go for it, but simple updates will work just as well.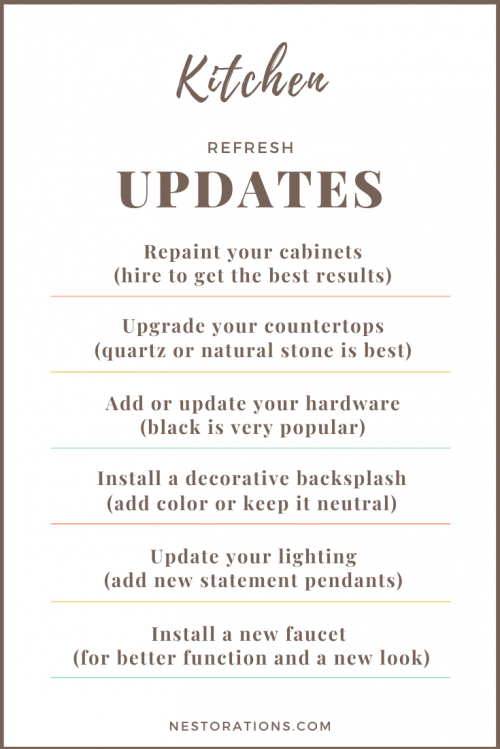 Best home updates for 2021-Flooring
Do you have a hodgepodge of different flooring throughout your home?   Maybe a mix of tile, wood, carpet, or laminate.  Then updating your floors is definitely a smart update. Ideally, you want to have one floor flowing throughout your home or least on each level.  When you have a variety of flooring, it breaks up the flow of your home and makes your home feel disjointed and smaller.  So, you're much better off having one type of flooring and committing to it. 
Larger flooring makes your home look bigger.  So if you use tile, wood or vinyl planks go with a larger size.  
Once you have the kitchen and flooring squared away, it's time to look at different rooms in your house.  Other than your kitchen or bathroom, your living or family room is likely the most used room in your home so investing in the design of this space is a smart update.  
The best-designed living rooms have functional, yet beautiful furniture, a mixture of lighting (overhead and mid-level lights), drapery or window coverings to add texture and layers and are styled well with accessories.  A great living room starts with the perfect sofa, so starting there is key.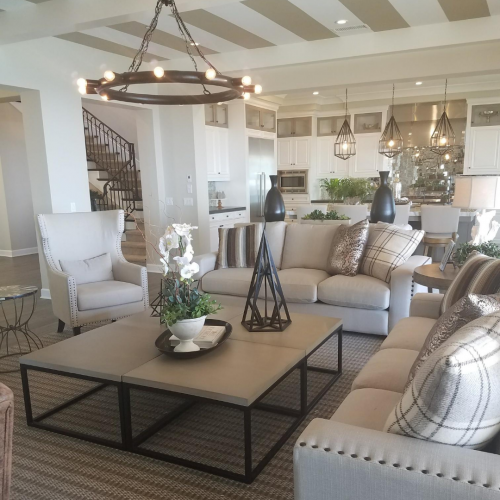 Pay attention to your foyer
Your foyer is the first impression a guest gets of your home so you want to make it a good one.  Add something special or eye-catching to your foyer to help it stand out.  Maybe it's a piece of beautiful furniture, statement art, or try adding wood moldings or wallpaper to create a focal wall.  
I personally like to add a piece of furniture large enough to hold decorative accessories, a lamp or two, and some picture frames.  A simple wood focal wall behind it really sets the tone.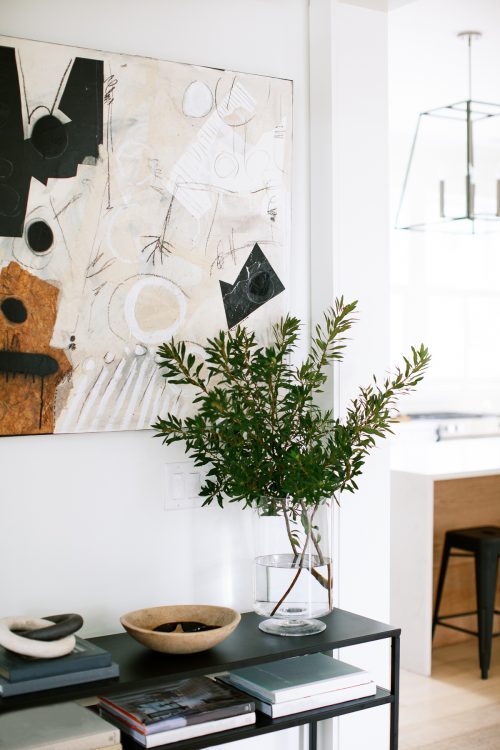 Conclusion-Final thoughts...
Some of these updates like kitchens, baths or flooring do require a bigger budget so you'll want to plan accordingly.  In addition, they're less convenient and have more construction involved, but the payoff is so worth it.  
What home updates for 2021 do you want to start with? If you're unsure, or think you're ready to hire a designer for help then reach out to me on my contact page to get started. 
Please follow and like us: