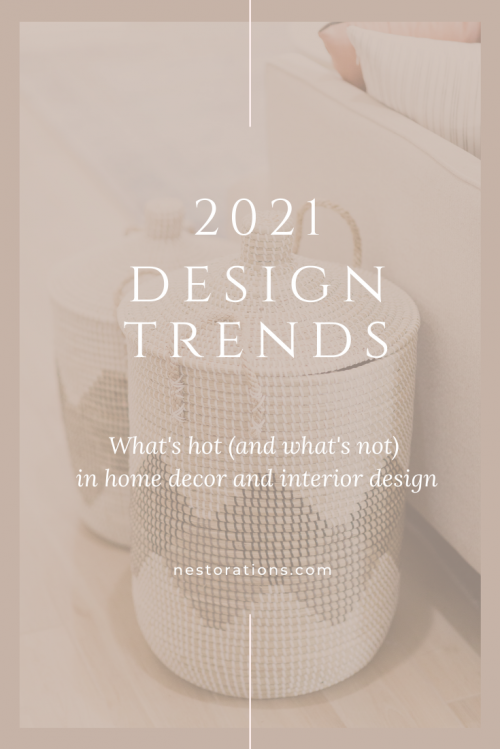 If this were a normal year I'd be cruising around Las Vegas this week, touring the design market showrooms shopping for clients and seeking out the latest design trends.  And I'd be in a hotel ALONE, eating out, getting takeout and enjoying a brief break from my role as Mom (aka short order cook and kid Uber driver;).
But…it's not.  Instead, I'm in stretch pants, researching trends on my computer with my kids in online classes in their rooms, and my two dogs staring at me waiting for some excitement.  Let's just say that things are a little different this year.
Design Trends for 2021-Comfort is Key
Gone are the days of stuffy, unlivable spaces.  With all our time at home this year we're looking for comfy, relaxed styles.  In simplified terms…furniture's equivalent of stretch pants:)
This quest for comfy brings in a lot of dense textures and weaves that feel relaxed and good to the touch.  It's all about maximizing comfort during all that Netflix binging sofa time, right?  The design trend this year is embracing larger, relaxed furniture, while minimalist, mid-century designs are taking a backseat.  Families want a place to gather all together to play games, puzzles, and snuggle in front of the TV.  Casual, oversized sofas and sectionals are more practical for these activities.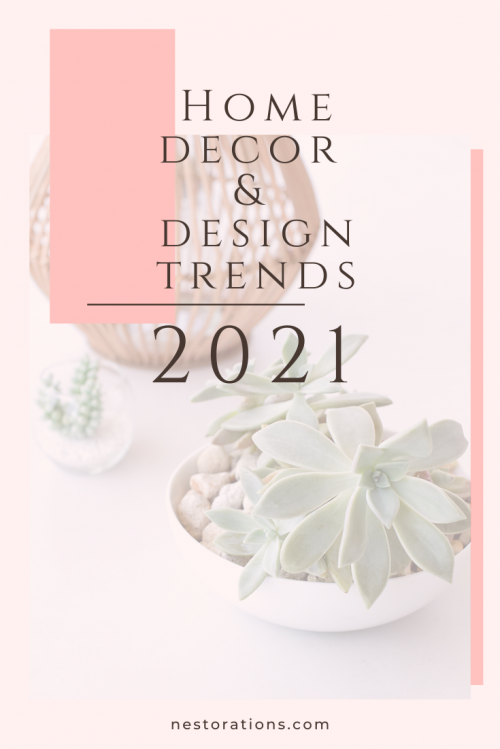 Design Trend-Bringing nature inside
Organic and natural materials are IN.  And in a major way.  This trend is going strong after last year and even more people are embracing it. Wood, rattan, wovens, cane, grasses are all popular for 2021.  With the stress of the pandemic, we're craving a connection to nature and the earth. 
What can this look like in your home?  You could include  natural wood tones in your furniture or chandeliers (like the chandeliers below).  Other ideas are rattan and cane furniture, grass cloth wallpaper, or even adding plants to your home adds those natural elements that calm and soothe us.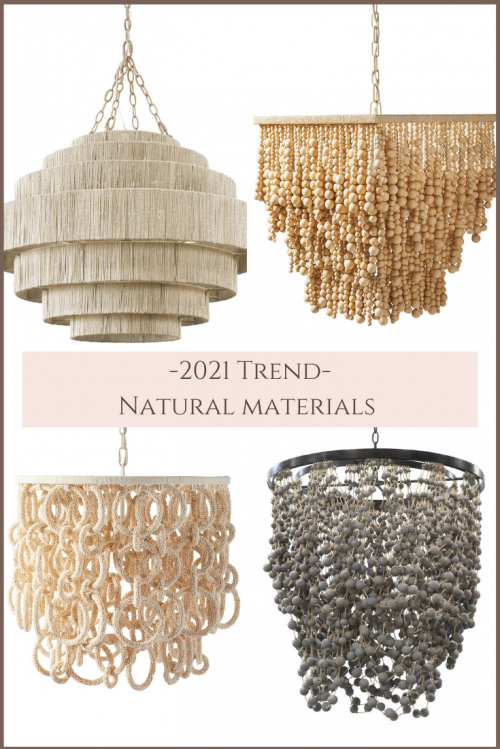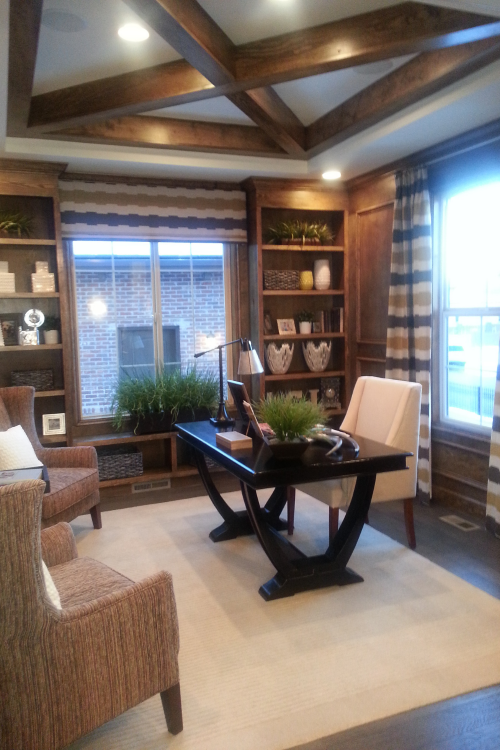 Colors trends come and go but in 2021 there is a shift towards warm, earth tones.  Lots of design vendors are offering products that embrace natural colors like warm browns, greens, and terracotta.  Sherwin Williams released their color of the year, Urbane Bronze, which combines nature and sophistication in this rick, dark color.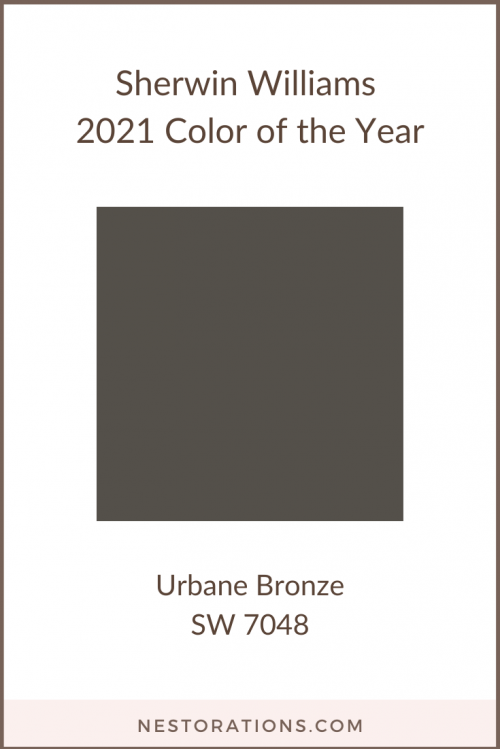 This is a trend I'm thrilled to see since I've always loved adding moldings and wood details to my client's home.  A quick search for wood walls on Pinterest will show endless options to browse.
What I like most about wood focal walls is the texture and dimension they bring to a room.  I personally prefer white wood focal walls for their timeless appeal, although you can go with any color, or stick with a woodtone.  
There's been a shift from choosing fast and cheap furniture to investing in sustainable, furniture that's built to last.  You may think you're scoring a great deal with something inexpensive…UNTIL you have to replace it in a less than a year.  Since we're spending so much time in our homes this year, it's more important then ever that our furniture can handle the heavy use.  
I personally, would rather spend a little more knowing I'm getting high quality that will last rather than something I'll have to toss in a few months.  When it comes to interior design and decorating, there's no such thing as something that's good, fast and cheap.  You can get two of the, but not all three.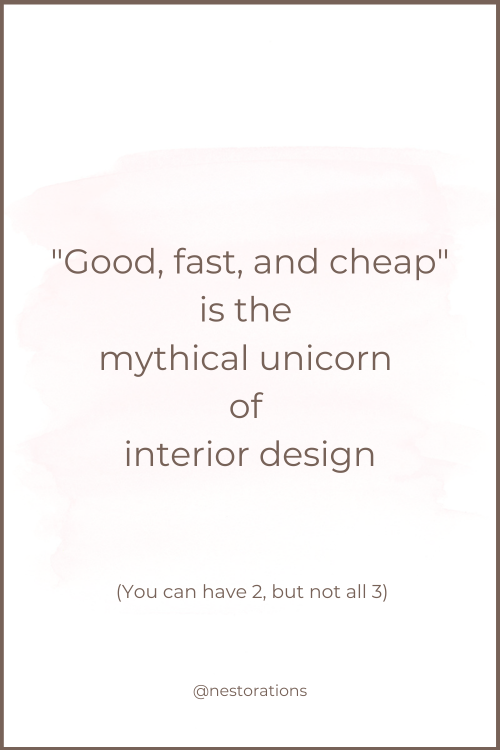 Conclusion-Final thoughts...
We used to spend only a few hours at home, but this year we've spent more time at home than ever.  We want rooms that are functional, look good, and aren't wasted spaces.  
Another important thing to remember about design trends is that trends come and go.  It's important to me as a designer to know about trends, but I don't let them dictate what I design for my clients or myself.  It's much more important that you go with your own personal style and what you love. Doing that will help you make sure you love your design for years to come.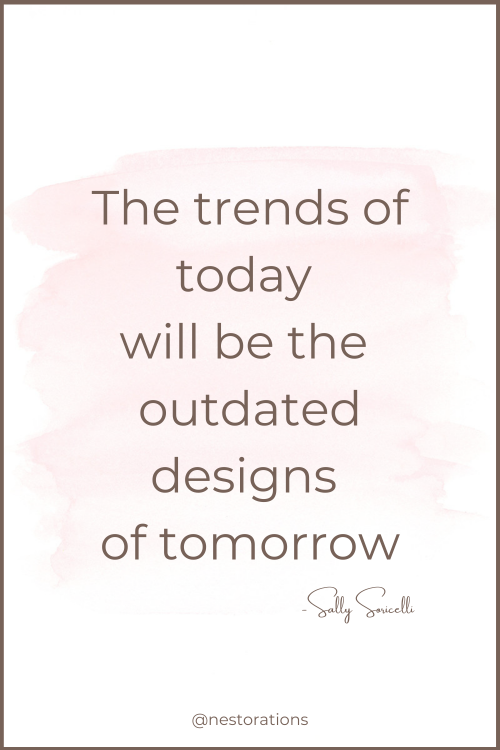 Please follow and like us: