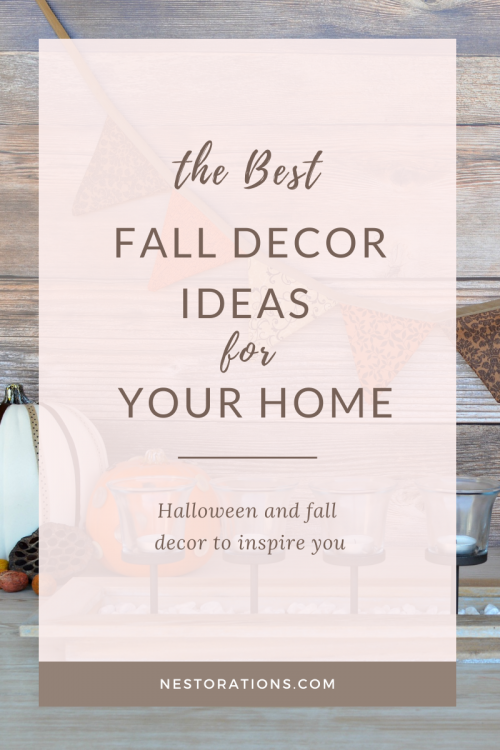 There's nothing like fall in New England.  As many of you know I grew up there (Connecticut to be exact) and when it comes fall-New England has it all.  The fall leaves, the chill in the air, picturesque homes with pumpkins and corn husks.  Fall even has its own smell (my east coast readers know that smell).  Can you picture it?  Now that I live in San Diego, my love of fall is just as strong, although those New England scenes are definitely missed. 
So today I've rounded up some of my fall decor ideas to inspire you to bring a little fall into your home.  This post is all about inspiration so let's dive in and check it out!
And I've even included one of my most favorite AND easiest fall/Halloween crafts.  Look for it below.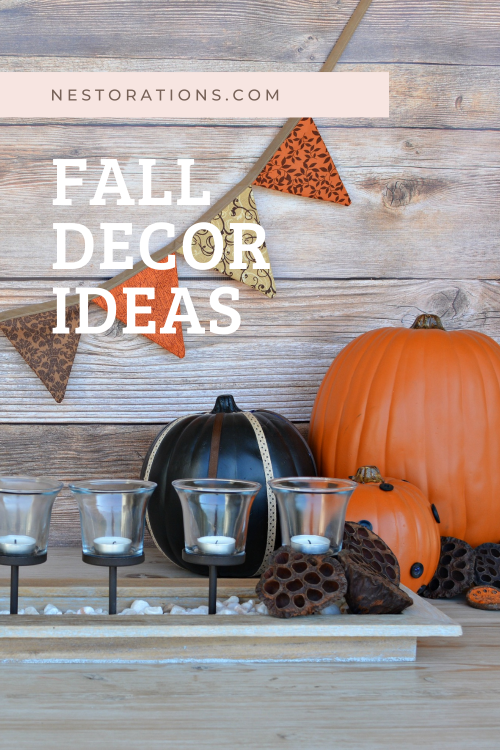 Fall decor ideas for your porch
A gorgeous fall porch display…yes please!  I could literally look at porch inspiration all day long.  Check out some of these amazing porches…I'm "falling" for them all.  I know…totally corny and cheesy. Bring on the warm apple cider!
Foyer fall decor inspiration
Your foyer console table is a great place to showcase some fall decor.  I add Halloween decor in October and then add fall and harvest decor in November.  And nope…no Christmas decor until AFTER Thanksgiving.  You gotta respect the bird.  🙂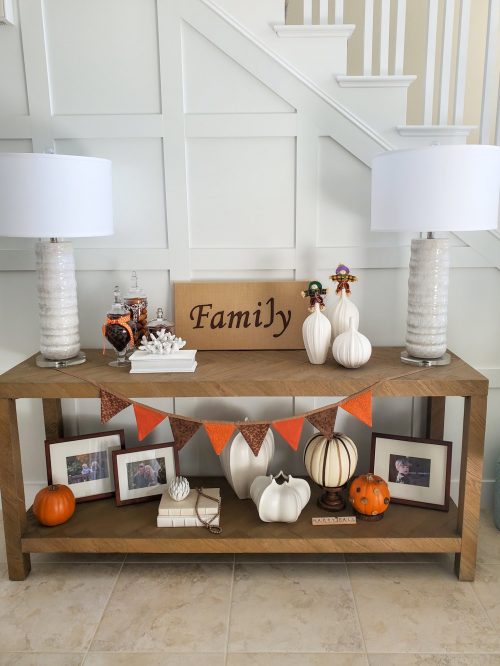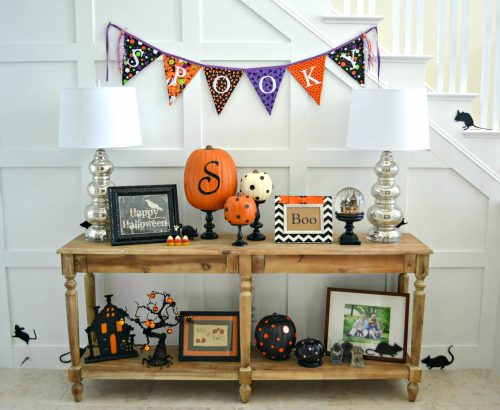 Fun fall accessories and inspiration
There are truly so many decorating options for fall and Halloween.  I had a blast finding some of these. I searched on Etsy for these as it's great to support other small businesses.  Enjoy!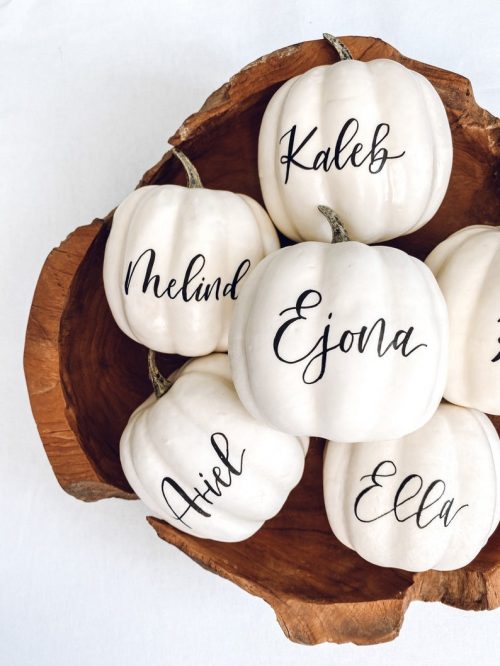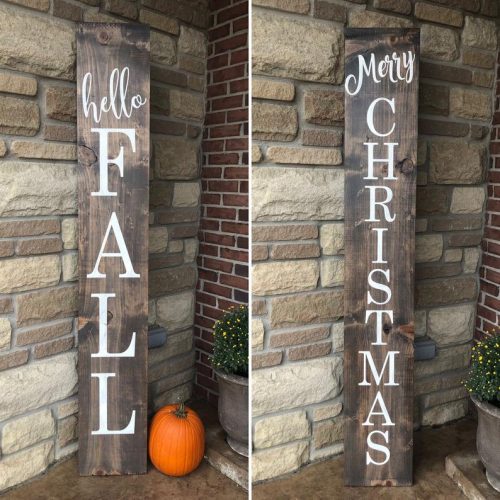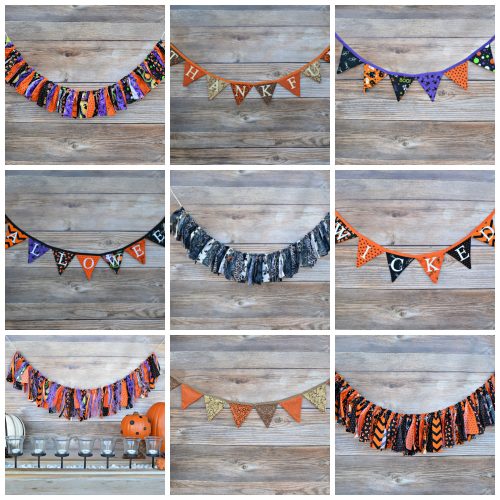 My favorite (and easiest)
fall decor craft idea
I made these adorable button pumpkins years ago and I have to say that they are the EASIEST craft out there. AND they turn out super cute.  All you need are 3 things: faux pumpkins from the craft store, buttons and a glue gun.  That's it!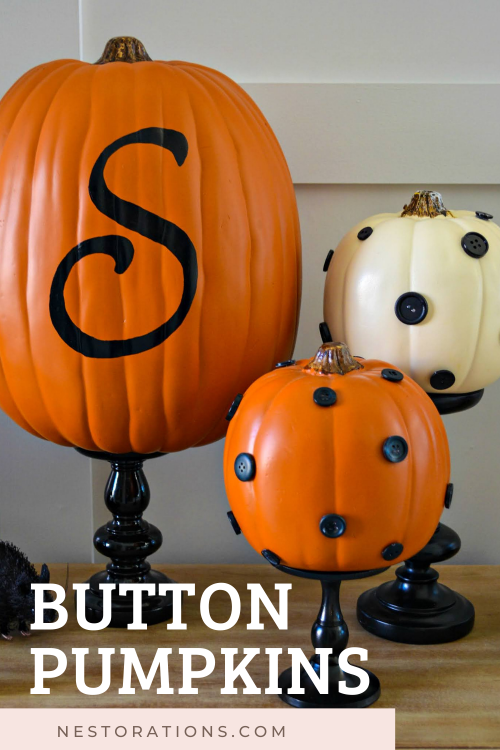 Simply glue the buttons on the pumpkin and you're done. Be sure to space the buttons out well.  You can use black and orange buttons like I did, or any other fall colors you like.  To create the personalized "S" pumpkin, I printed out a super large S on my printer, cut it out, and then traced it with black permanent marker.  Easy peasy.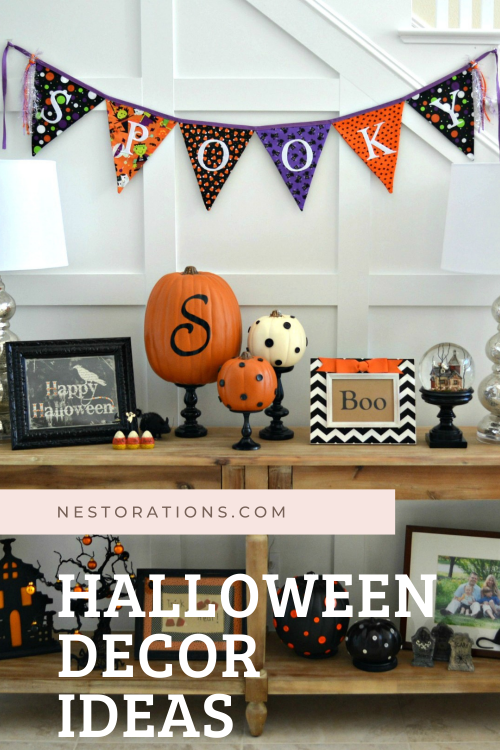 To create your pumpkin stands you can get any inexpensive candle holders and spray paint them black for Halloween.  For Thanksgiving or fall you can paint them brown or use wood ones.  
Conclusion-Final thoughts
There you have it!  How much do you love these fall decor ideas?  There's a lot of ideas and inspiration to help get you in the fall mood.  Which one is your favorite?  Leave a comment and let me know.  And make sure to save and Pin these pics for later.  Happy Fall!
Please follow and like us: